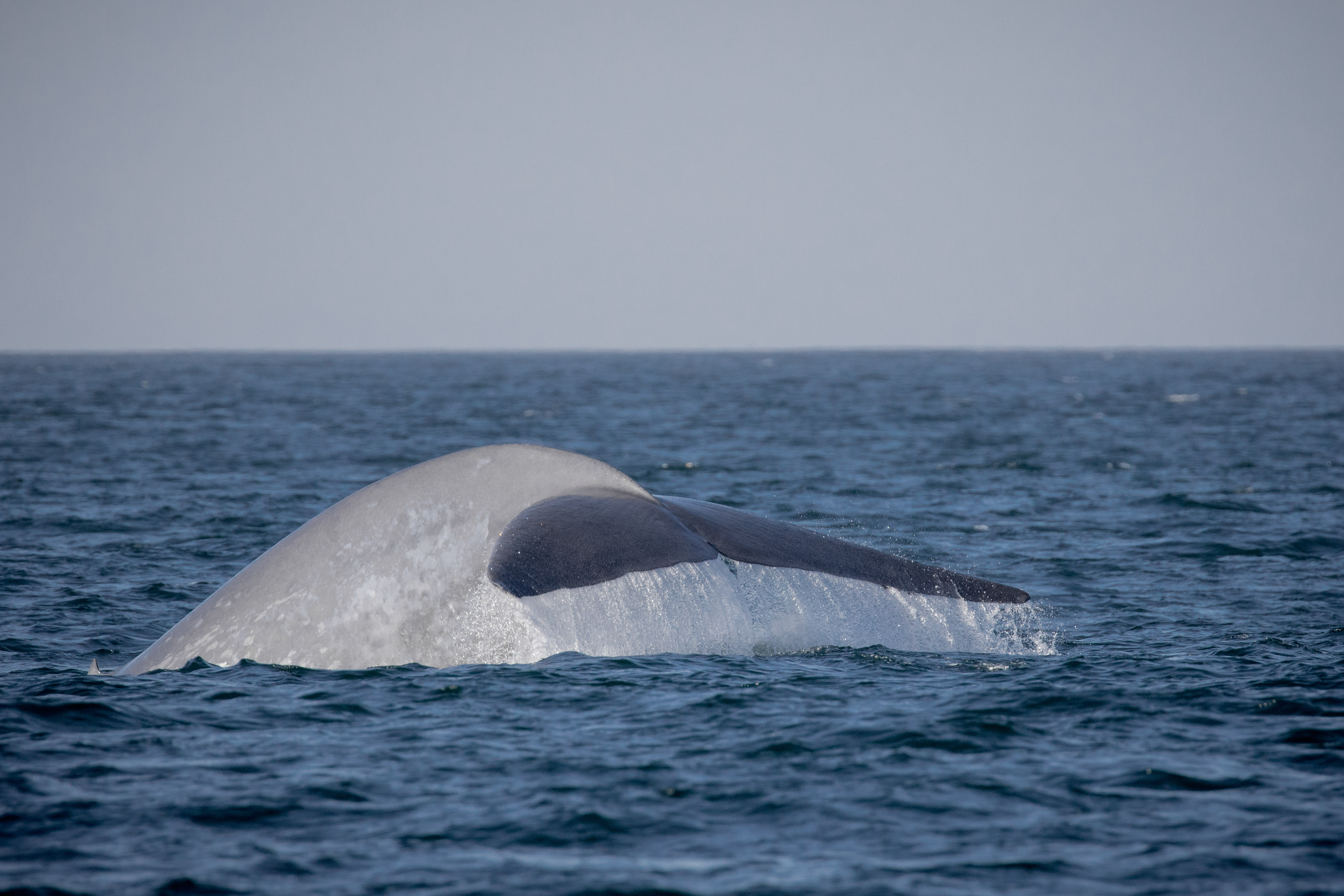 Awesome conditions out there today as Captain Rod and I set sail on the Pacifica. What started out as a cold day ended up being too hot for me, and by the end of the day we were sailing on a flat calm sea.
On our morning trip, we started off watching a couple of different groups of humpbacks. Although they all seemed to a bit long-winded initially, we managed to get into a rhythm and get some nice views of both groups. As we were watching this second group, I saw another blow pop up on the other side of the humpbacks. I didn't really look at it and just assumed it was another humpback. But when our humpbacks went down, we quickly realised it was actually a Blue Whale! Awesome! This one completely snuck up on us and we managed to get great looks at it.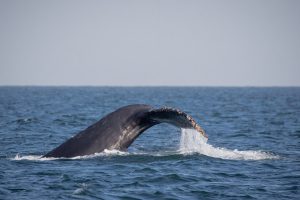 We got our eyes full of this Blue Whale before going out exploring. We managed to see another single humpback as well as another group and then finished off the trip with another Blue Whale. We were watching this Blue Whale when all of a sudden a second one pops up out of nowhere! Another sneaky blue whale! Funny how the largest animal on earth can be so sneaky. We were even lucky enough to see the tail fluke on its final dive!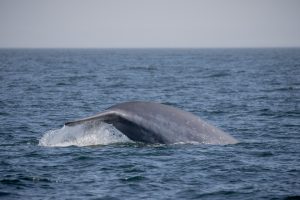 On our afternoon trip, it took us about 10 minutes to catch up to our first sighting. We had a pair of humpback whales swimming around along Del Monte Beach. We sat a bit away from them initially, getting looks from a comfortable distance. As they moved along, we saw they were quite playful. They came across a group of Sea Lions and moved in close association with them, although it didn't look like either species was feeding. They came across a patch of kelp, and started playing in the kelp! They even moved closer and closer to us, giving us really nice close-up views.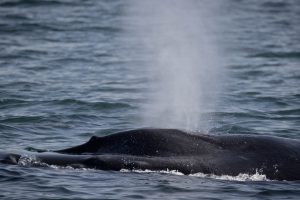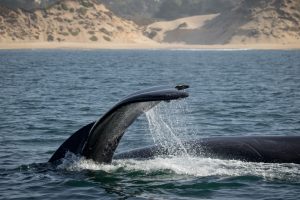 We eventually left these guys to it, and moved on to some Risso's Dolphins! Including Casper/Albert the Albino! They proved a little bit difficult to track down, but we still managed to get a good look at this completely albino Risso's Dolphin (I got too excited so no pictures, unfortunately! This is an old one).
We finished the trip off with Blue Whales. We were in blue whale territory, heading towards some blows that we saw in the distance when all of a sudden one showed up super close to us! Another sneaky blue whale! We stuck with this one and got great surfacings, seeing the tail flukes every single time.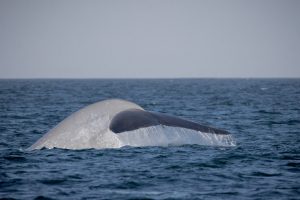 Another awesome day on the water!
Naturalist Pete