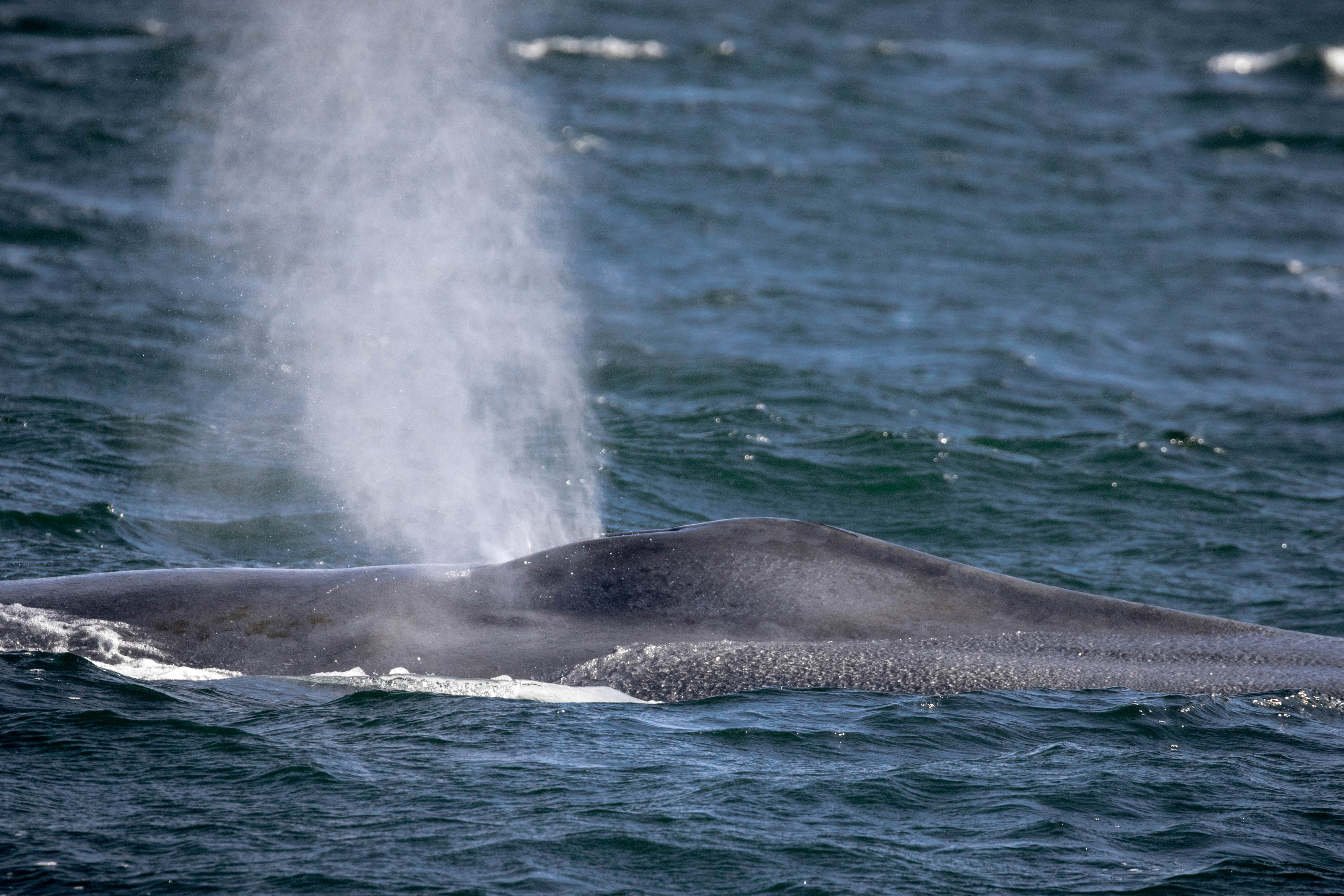 Today we set sail aboard the New Horizon with Captain Danny, deckhand Reed, and myself (naturalist Pete). As we left in the morning the sea conditions were not too bad. A bit of wind coming from the North, and a pretty small swell. Over the next couple of hours, the wind picked up a bit and then completely disappeared, leaving us with nearly flat calm seas for the evening trip.
We started off the morning heading down south looking for Blue Whales. It wasn't too long before we came across our first blue of the day! This one took us a little bit to catch up on because it was a long diver, and would move around a little bit while diving. Regardless, we managed to get an amazing look at this individual. After moving around a bit, it surfaced nice and close. We were getting awesome looks, and then it pointed right towards us! We kept the boat in neutral and sat as this blue whale approached, so close we couldn't get the whole whale in the camera frame! Beautiful. After it went down on its dive, we decided to leave it be. It was already a little bit difficult to watch, and it would probably be impossible to get a better look. We pointed back inside the bay to see what we could see.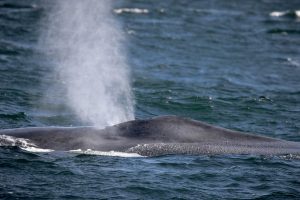 Our first humpbacks were a little bit tricky to watch, but we still managed nice views of them. We cruised alongside a pair for a little bit, but then got completely distracted when we saw some Risso's Dolphins! We headed over to hang out with the dolphins for a little bit and got great looks as they approached us and swum right next to the boat. It was super easy to track them under the water and see them as they broke the surface! It also looked really cool as they sort of formed a convoy with us. Nice.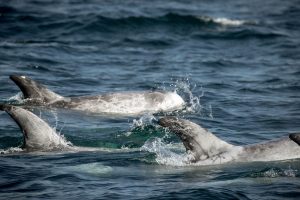 We left the Risso's and pointed towards some more humpbacks we saw. These guys were the best humpbacks of the trip. They moved slowly, surfaced for a long time, and came nice and close. Again, we sat the boat in neutral and this pair just cruised right next to us. We could even see them while they were right underneath the surface!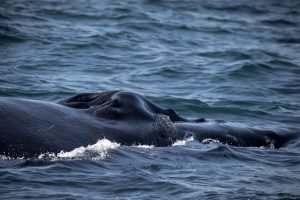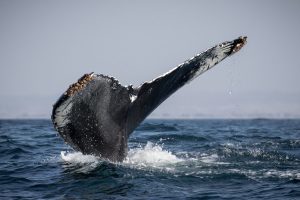 For our next trip, we came right back to this area. We found a different pair of humpbacks that were behaving quite similarly and got some really nice views of them for this next group. We watched these guys for a bit and caught up with a couple more humpbacks before we pointed the boat back towards blue whale territory.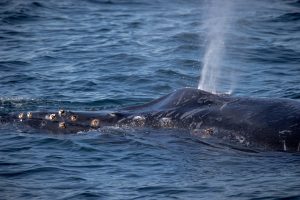 As we approached, we could see multiple blue whale blows. There were some researchers in the area, so we decided to focus on a single blue whale sitting away from them. We didn't want to get in the researcher's way! Our blue whale was a really nice and easy blue whale to watch as it moved around slowly and predictably. We were surprised when a second blue whale popped up in between our first blue whale and our boat! Crazy!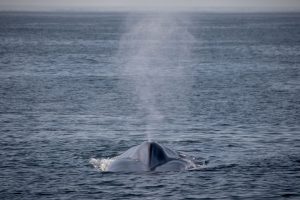 We stuck with this pair for a bit until it was time to head back into the harbour. Beautiful day, beautiful animals. Looking forward to tomorrow.
Naturalist Pete Naik