Our conditions today were a little bit bouncy in the morning, but they calmed down by the afternoon to give us a really nice ride on the afternoon trip. Two boats went out at 10am and 1:30pm. Captain Danny took the New Horizon with deckhand Reed and Naturalist Eric, while I went with Captain Rod and Deckhand Daniel Rosa on the Pacifica. Our first sighting of the day happened right at the start, as we spotted a Gray Whale in the harbour! We followed this whale for a little bit as it left the harbour and cruised along the coastline towards Pacific Grove. It was a little bit tricky but we managed to get good looks until it disappeared right around the Hopkins Marine Lab. Not to worry, as just after this we came across a group of 100 or so Risso's Dolphins! These dolphins surrounded the boat, coming nice and close, and we even saw one doing some tail slapping!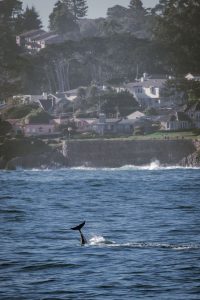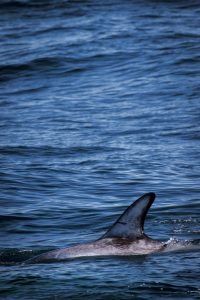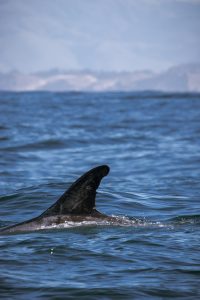 We continued pushing out west to explore some ground and came across a couple of different pairs of Humpback Whales. Both boats settled on the same pair, and we managed to get some really good looks. These Humpbacks moved slowly and relatively predictably, one of them fluking up nice and high.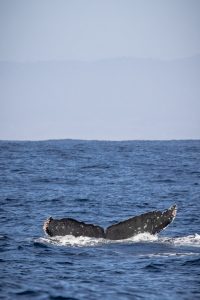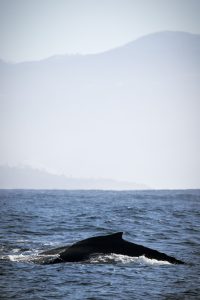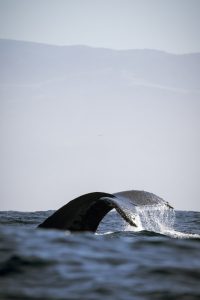 Good looks at three cetacean species, we headed back into the harbour to drop off our passengers, before heading back out there. The dolphins had disappeared off a bit further south, but we managed to catch up with two Gray Whales right by Point Pinos, the southern tip of the bay. We stuck with one of them for a bit and again got some really nice views before heading out further west. Out west, we caught up with another pair of Humpback Whales that cooperated quite well. We watched them cruise around for a bit, and then a whole bunch of birds joined as they started feeding just below the surface! Our last looks at them were excellent as they started spending less time down deep, and more time on the surface.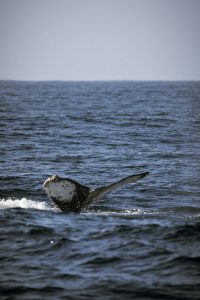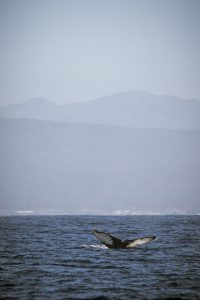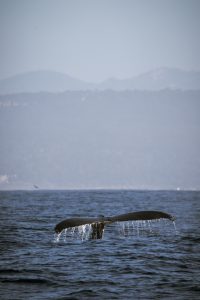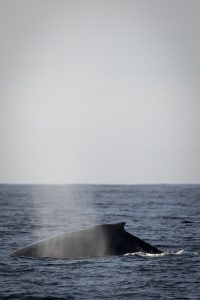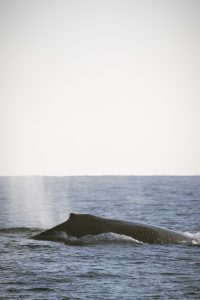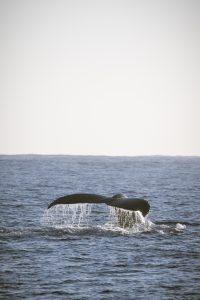 By now the conditions had become quite nice, but it was time to head back in. Three cetacean species throughout the day! Awesome stuff, looking forward to tomorrow!
Naturalist Pete