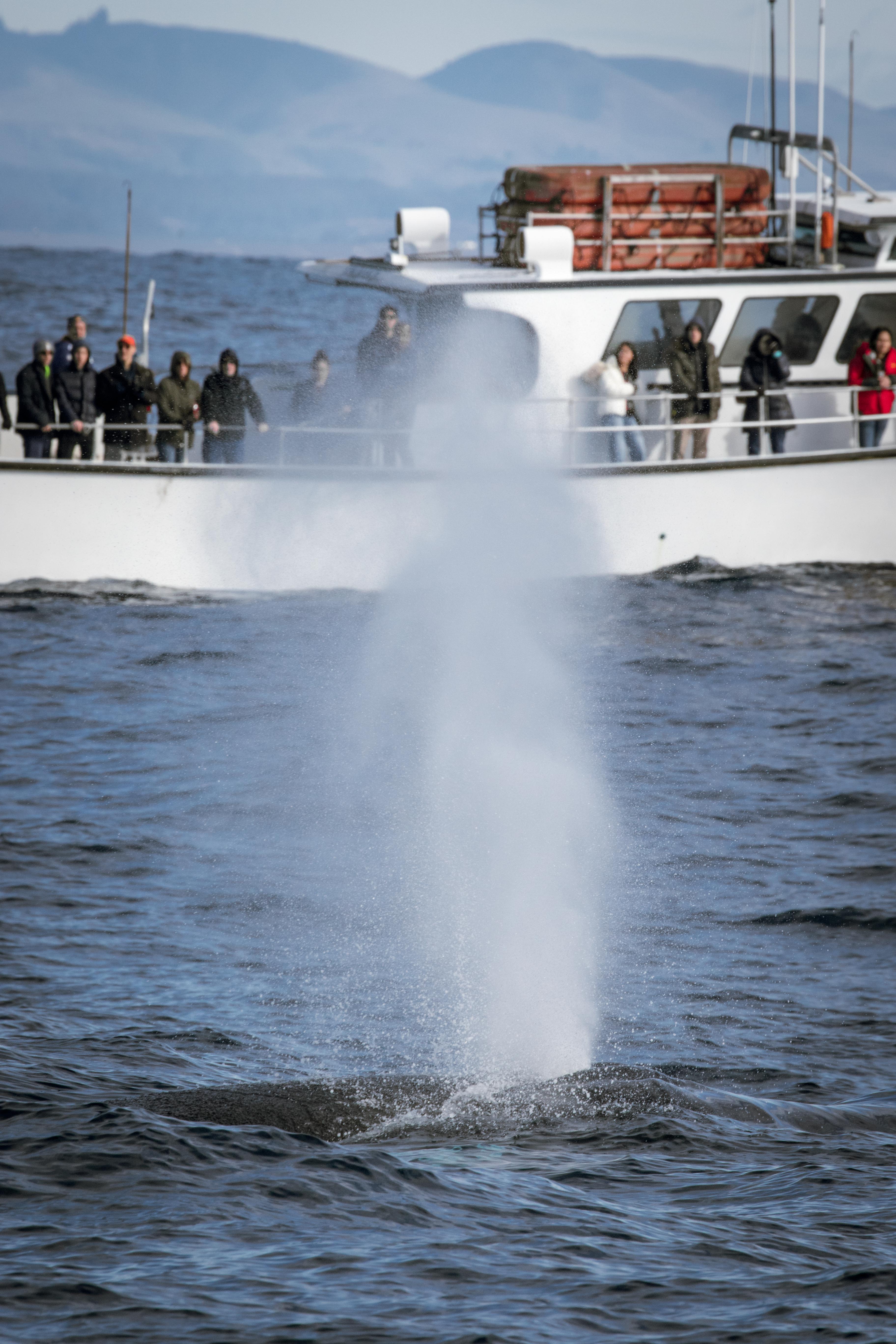 Today was a great day! The swell was pretty big all day long but quite spread apart so we still rode comfortably. There was a bit of wind in the morning, but it dropped off a fair bit by the afternoon. We had a very busy day with all three boats going out! Captain JJ and Andrew took the Chubasco, Captain Danny and Reed took the New Horizon, and I went on Pacifica with Captain Rod and deckhand Daniel Rosa.
The whales were a bit of a ride away, but still a bit closer than they had been over the last few weeks. We started off with a nice group of 5 Humpback Whales all moving together. These guys were pretty active, with a few aggressive lunges towards each other, it looked as if we were seeing some competitive behaviour between males. We didn't hang out with these guys for too long, as a few more boats started to show up. We wanted to make sure these whales had their space, so we set off to do a bit of exploring.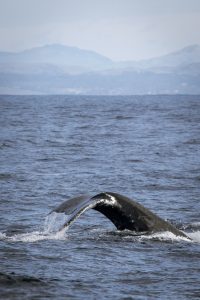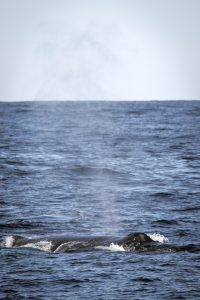 Soon enough, we came across a nice group of three Humpback Whales. We got awesome looks at these ones as they moved around slowly, passing pretty close at some points! Here we were also joined by three different dolphin species! Risso's Dolphins, Northern Right Whale Dolphins, and Pacific White-Sided Dolphins staggered around us, with some approaching and others keeping their distance. The Pacific White-Sided Dolphins came to play with the boat for a bit, while it looked like the other two species were bow-riding the whales!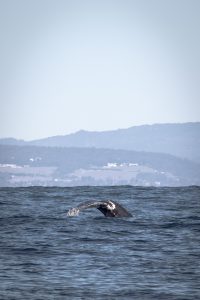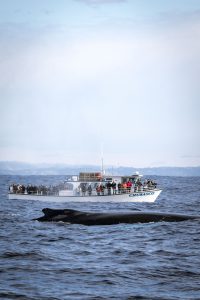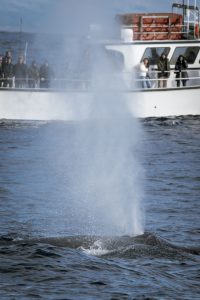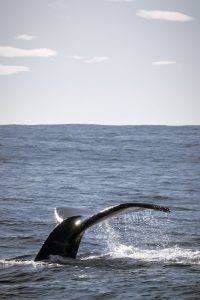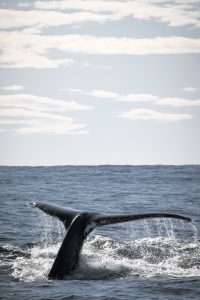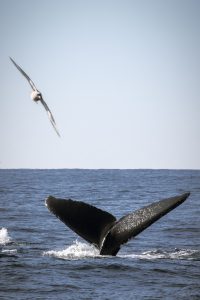 We had some really nice looks but eventually had to head back to the harbour. On the afternoon trip, we came across a nice group of three whales that was a little bit closer than the ones we spent the morning with. We spent our afternoon hanging out with these whales and got awesome looks. They fluked up nice and big, they came close at points, and some passengers were even lucky enough to see a full breach as we were arriving in the area!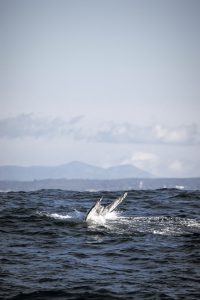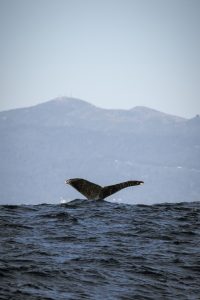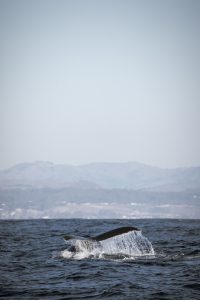 Another great day with great wildlife. Looking forward to tomorrow!
Naturalist Pete