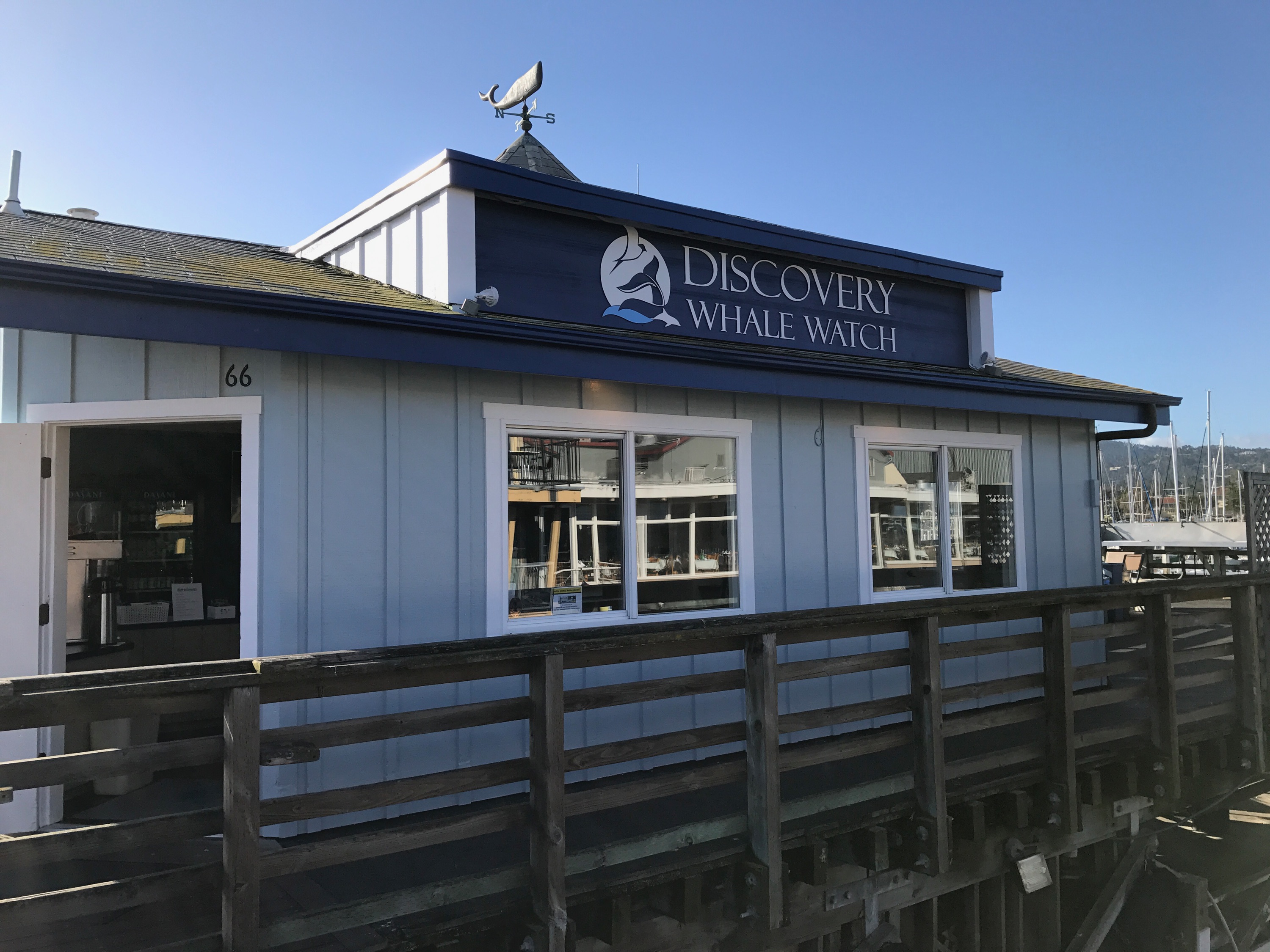 Find us on the end of Fisherman's Wharf in Monterey. We are in the light blue building marked 66, on the right hand side. Our location has received many upgrades since the new owners acquired the business. The interior of the office and shop have been remodeled and cleaned-up, as well as the back deck behind the building.
There is seating in the main lobby in our office for days when the weather is a bit chilly or if you would like to visit with our staff. You can also view a small photo gallery from our on-board photographer Slater Moore.
Our patio space is now a beer garden with opening seating for all visitors on the wharf. We do sell beer on site, and you can take it with you to one of our vessels, or enjoy it in the beer garden while over looking Monterey harbor. We welcome visitors to view the wildlife from our back deck, and enjoy the seating area for lunch or to just relax.
**Effective 8/6/17**
Our vessels are now licensed for beer and wine sales on board and our shop is licensed for beer sales. Therefore, guests are no longer allowed to bring their own alcoholic beverages on the trips. We do have beer for sale everyday in store and beer and wine on the vessels for sale to individuals 21years of age and older in accordance with the California Alcohol and Beverage Control regulations.
We also offer complimentary coffee/tea/hot chocolate and wifi for all guests. We have a variety of refreshments and novelties available for purchase as well.
Please come see our new space! We are still making upgrades to the premises and will have more to share as projects are completed. You can view images of the location in our photo gallery.