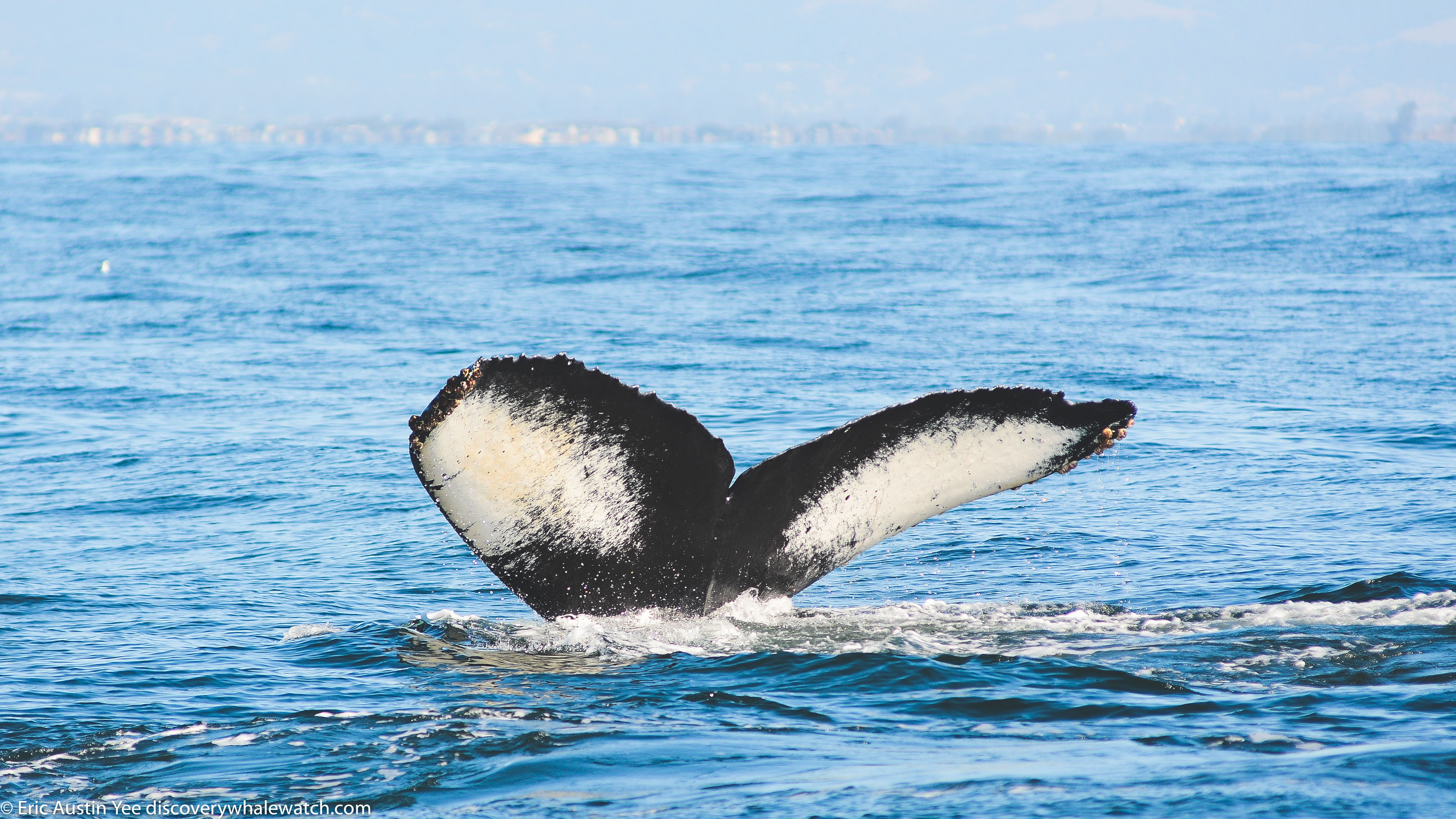 I started my day with a great sign today! While walking to the Discovery Whale Watch office I could see a blow of a humpback whale at a nearby beach.
As I checked out our passenger manifest for the mighty Chubasco, I realized a good friend from Australia was joining us today! I could not wait to show her humpbacks from our hemisphere. Humpbacks from the Northern hemisphere tend to be darker and smaller than Southern hemisphere whales.
Our 9 am trip onboard the Chubasco did not disappoint, great weather and great looks at animals. We started off with a great look at a huge pod (about 500) of Risso's dolphins that were spread out for miles! After a great encounter with the Risso's, we ventured toward the centre of the bay near Moss Landing. A lone humpback was initially spotted but was a little long-winded/long diver for our taste.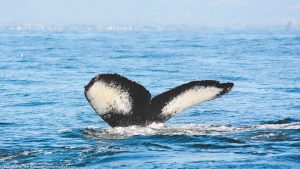 Wanting an easier whale for my passengers to watch we spotted a pair that gave us great looks and passed the Chubasco closely to the delight of our passengers. While we enjoyed the pair swimming around us out sharp-eyed Captain JJ spotted another humpback near Marina State Beach. We approached that whale and our passengers were treated to a humpback whale lunge feeding on anchovies with its head high out of the water.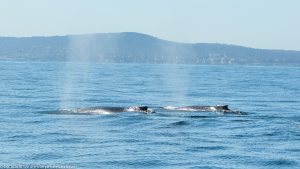 Once again, a great day on the water with Captain JJ and Deckhand Daniel.
Naturalist Eric Austin Yee