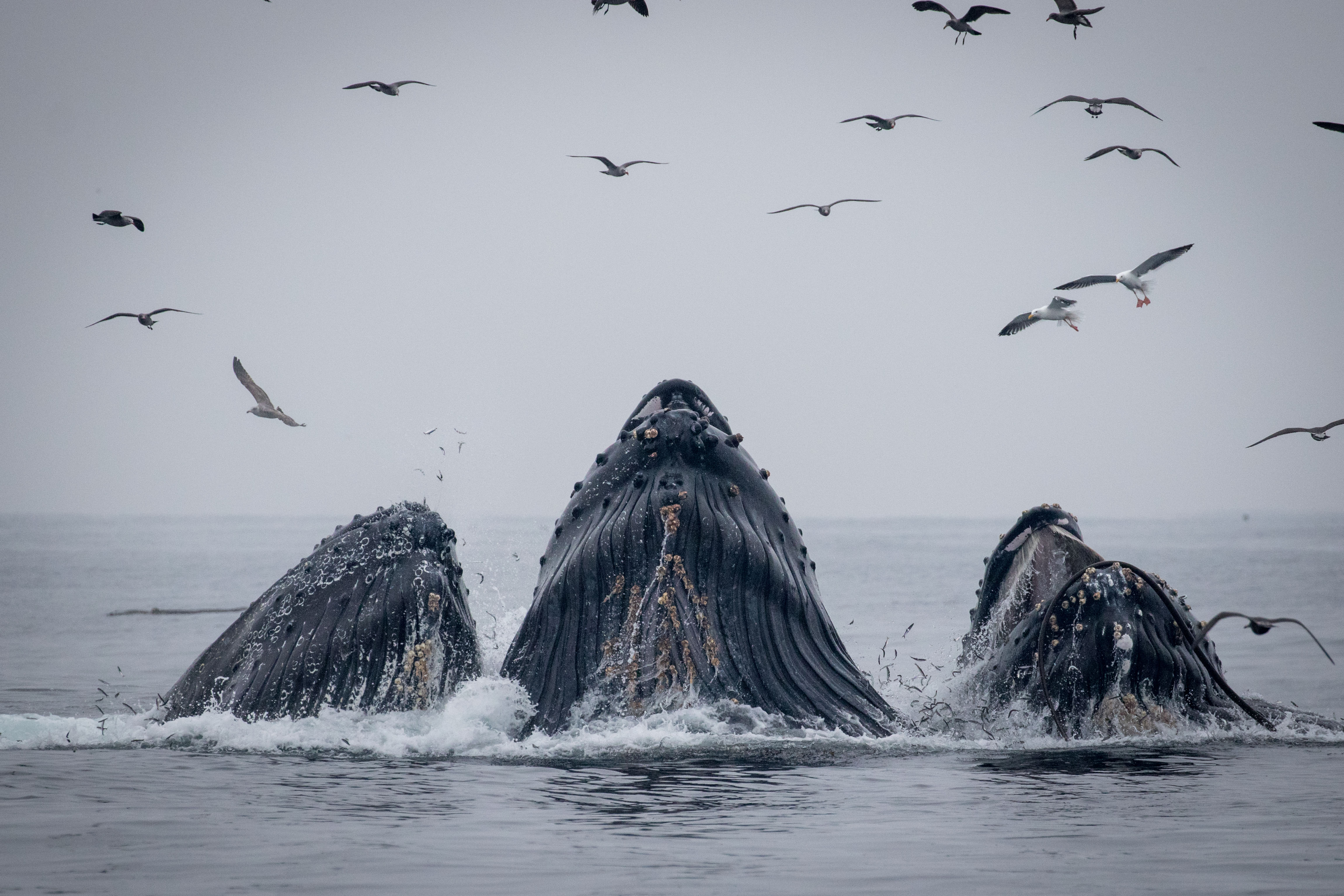 DISCLAIMER: lots and lots and lots of photos in this one.
We set sail on the Pacifica with Captain Rod, deckhand Alfredo, and myself (Naturalist Pete). We had an awesome boatload of fun people from all around the world, and we met pretty nice ocean conditions. A very small swell and light wind made for a super comfortable trip.
We sailed straight out west past Point Pinos, when Alfredo and I spot our first whales of the trip. My one was a bit off our starboard side, and Alfredo's was a bit off our stern. We both go up to tell Captain Rod, but it turned out he had spotted some of his own. We slowed down and entered an area with around 5 humpback whales. There were plenty of seabirds and plenty of sea lions so we were pretty excited to see what was going to happen.
These whales gave us great looks for a while as they surfaced and dived quite predictably, and relatively close to the boat. All of a sudden, we see the birds and sea lions start to move a little bit closer towards us. Everybody has their eyes on the water. We wait for a few moments. All of a sudden, thousands of anchovies explode out of the water, right next to us. When I use the word explode, I mean it literally looked like a fish bomb had gone off. A second or two after these fish launched out, we saw the reason why. An enormous humpback whale followed them, mouth wide open. An amazing example of vertical lunge feeding, right next to the boat.
This behaviour continued for a while, as the whales continued to predictably lunge feed. By the end of it, most of the passengers on the boat were starting to understand how to predict it, and we were all managing to get our eyes and cameras on the spot that these giant animals would launch out. We would see them coming up individually, but also in pairs and groups of three. Amazing.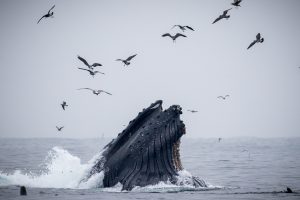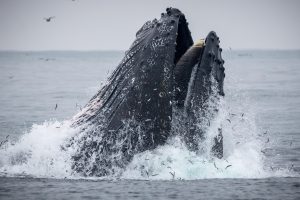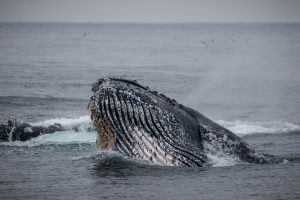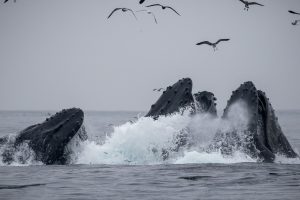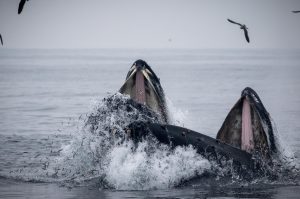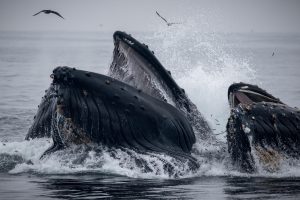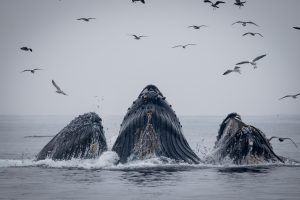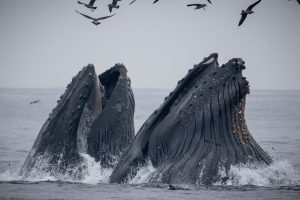 While we were watching this, a few dolphins had drifted past us. Risso's Dolphins and Pacific White-Sided Dolphins. We had all been a bit too busy watching lunge feeding to get a good look at the dolphins, so after a while, we decided to go and look for more dolphins.
It was a short ride to an area that was very productive with both these dolphin species. We slowly moved through the pod. It took a little bit, but eventually, we found a nice concentration of Pacific White-Sided Dolphins, and they all came up to play around the boat! We had them bow-riding, playing in the wake, and coming up nice and close, giving everybody a great look. We had nice glassy water too, which meant that it was quite easy to see them when they were just under the surface.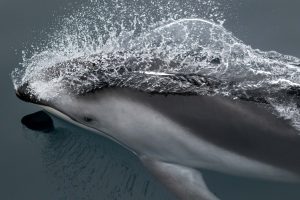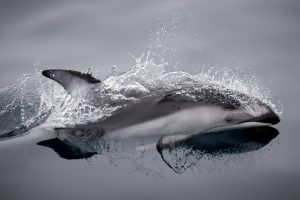 After a bit of this, we pushed on to catch up with one more species. The Blue Whales down south were a bit tricky, but we still managed to get a nice look at a pair before it was time for us to head back home. We all wanted to stay out there! No afternoon trip today, so we are all looking forward to getting back out tomorrow!
Naturalist Pete