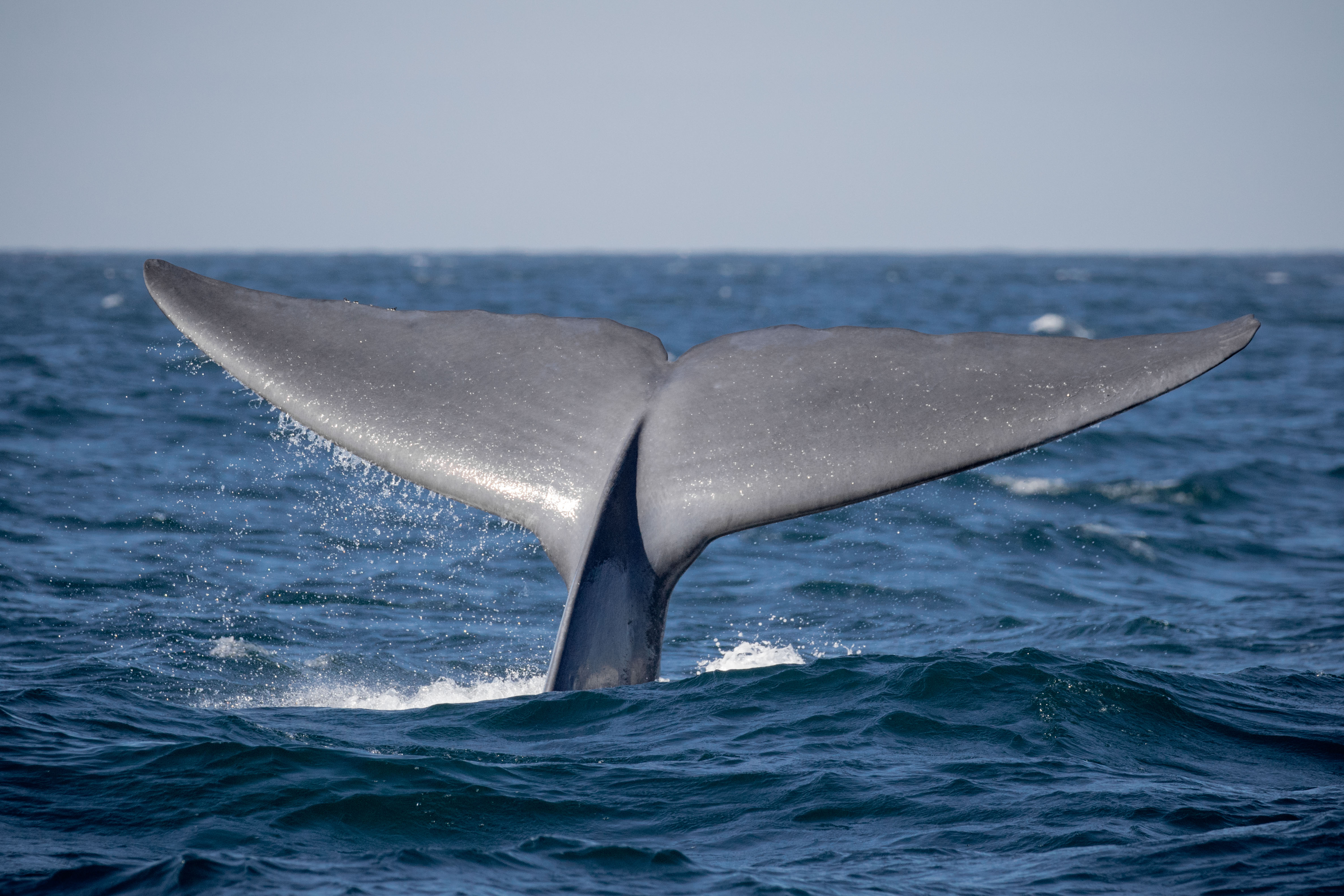 We had two boats going out this morning, and I was on the New Horizon with Captain Danny and deckhand Andrew. We had a little bit of weather. We had a small swell and a fair bit of easterly wind. The wind made a little bit of chop so it was a bit bouncy, but still relatively comfortable throughout the trip, with the wind pretty much disappearing by the time we finished up.
We started off the trip going up north, keeping our eyes out for Humpbacks. We came across a nice group of three and watched them alongside our other boat Pacifica. We got really nice views of these humpbacks, and it looked like one of them also had some fresh scratches from those dominance displays!
We got our eyes full of these humpbacks before we continued on to try and get more species. It took a little bit of travel time but eventually, we ended up down south and came across a nice productive area with multiple whales. We settled in on a single blue whale that ended up being fantastic. Our first surfacing, it pointed right towards us and then fluked up nice and high! One of the highest blue whale flukes I've seen!
We sat around for a bit waiting for it to resurface. After about 10 minutes we saw a blow about a half-mile away from us. We weren't too sure whether it was our whale or not so we moved over very slowly when all of a sudden Andrew yelled out from the back.
"Six o'clock! Close!"
We stopped the boat, rotated slowly, and had this enormous blue whale parallel alongside us. Amazing views. Again, as it went down, it put it's tail fluke up nice and high for us all to see.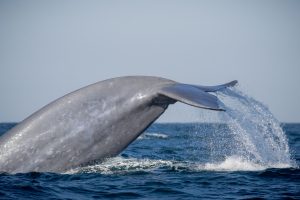 The exact same thing happened for the next surfacing. We saw a blow in the distance, started moving towards it, and then Andrew yelled out from the back.
"Seven o'clock! Close!"
Again, we stopped the boat and rotated slightly. We paralleled alongside this blue whale for its final surface. I lay down on the deck to get a nice low angle as this blue whale fluked up, showing off its tail with Cypress Point in the background.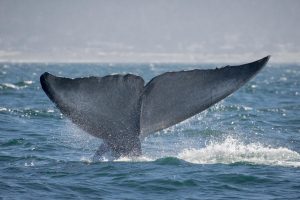 We were very happy with our looks at this blue whale, and the trip was topped off with some Risso's Dolphins on the way back in!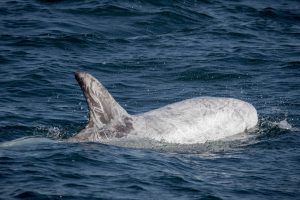 Another great day on the water!
Naturalist Pete Naik