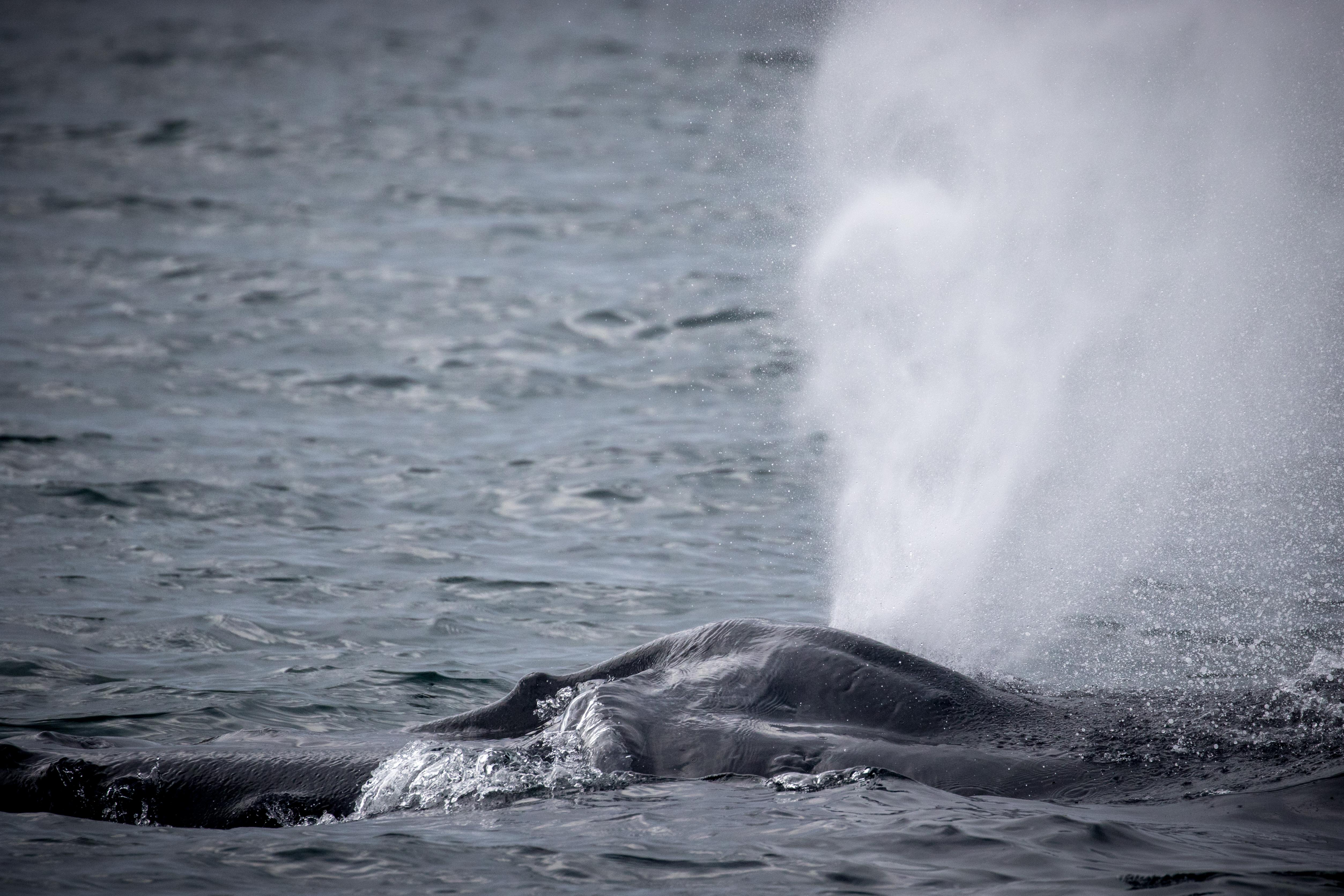 We started off our 9am trip with Captain Danny, deckhand Kevin, and myself (naturalist Pete) aboard the Pacifica. The weather today was quite favourable, especially in the morning. We had light wind and a light swell, which meant there was not very much motion. The wind picked up a little bit for the afternoon so we had to wrap up a bit warmer, but still, it never got too bumpy.
We stepped out Northwest initially to see if any of the larger whales from the last few weeks were still around, but there were none to be found so we spent the rest of the day inside the bay. On our morning trip, we spent time with multiple different groups of humpback whales. We had good looks at about 10 individuals throughout the trip, with another 10 or so visible in the distance at different times. We initially had a little bit of trouble with whales taking long dives and moving quite a bit between surfacings, but we did manage to lock down a few different groups that gave us good looks. When it was time to head back in, we found another pair that showed super well, coming nice and close and showing off their tail flukes in unison.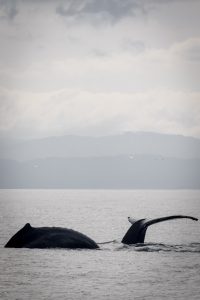 For our afternoon trip, we pointed back into the sort of area where the whales had been in the morning, expecting about an hour drive for us to get there. To our surprise, after about 15 minutes, we came across a nice group of three! As we approached we managed to see one of these individuals breach out of the water, and then point towards the boat for a nice close pass.
After this close pass, this one disappeared, and we didn't spot it again. We spent the rest of the trip with the remaining pair, and they cooperated very well with us. They were quite predictable moving in a large circle around the area, and never dived for longer than a few minutes at a time. We even managed to get a double vertical lunge feed right next to the boat! Again, I got a little bit too excited to take pictures. At one point, they pointed towards us and came so close that Captain Danny shut down the boat engines, allowing us to easily hear nothing but the waves, and the whales breathing.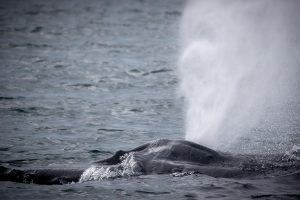 Great looks at a pretty large number of Humpback whales throughout the day! Another awesome day out here in the Monterey Bay.
Naturalist Pete