Beautiful conditions today! I was just out for one trip in the morning, riding on the New Horizon with Captain Danny and deckhand Reed. As we were leaving the harbor, we got the call from one of our fishing boats that there were some dolphins in the area! It was a short ride until we arrived at an enormous group of Northern Right Whale Dolphins and Pacific White-Sided Dolphins. Probably over 500 individual animals! We stuck here with this group for a while, as they came to bow-ride on the boat, playing just underneath the surface so everybody got an amazing look!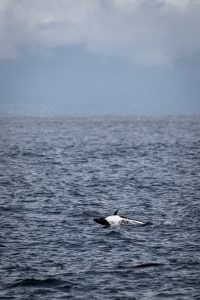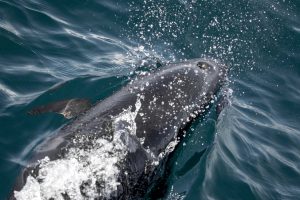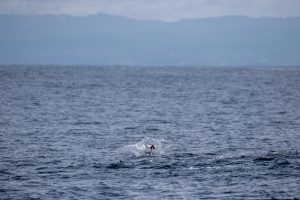 Eventually, it came time for us to leave the dolphins and go look for the big guys. We quickly found a pair of Humpback Whales not far from where the dolphins were! A few other boats were watching this pair, so after a quick look, we decided to leave these whales be and go look for our own.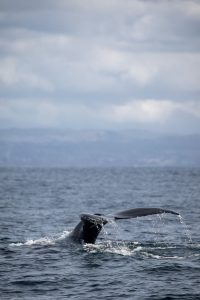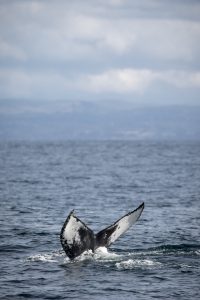 We headed out south-west on the search for Gray Whales. Twice we spotted single spouts, but both times these whales were difficult to track down. Soon we saw a pair of spouts quite close to us and settled in to spend a bit of time with this pair. These two were amazing! Incredible looks as they snorkeled underneath the surface, slowly pushing closer and closer to us. We also soon saw that our initial numbers were very much incorrect, as this pair of Gray Whales quickly turned into at least 7. They must have been taking turns surfacing because, after a surfacing of all 7 at once, it went back to two or three at a time. No complaints from us, amazing sights!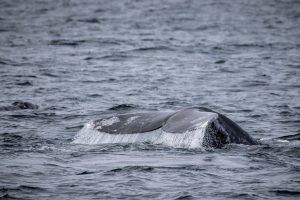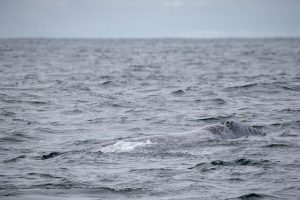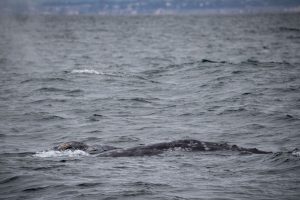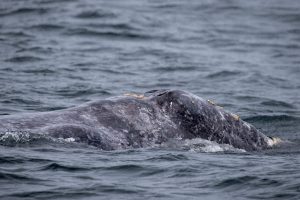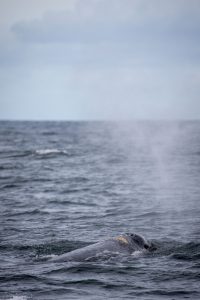 We didn't get out in the afternoon, with Captain Rod taking the Pacifica out instead. Great day on the water for us, let's see what we find tomorrow! Also, I saw this Sea Otter sharing a crab with her pup as I was leaving the wharf and it was very nice.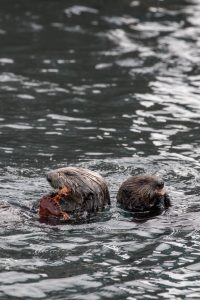 Naturalist Pete