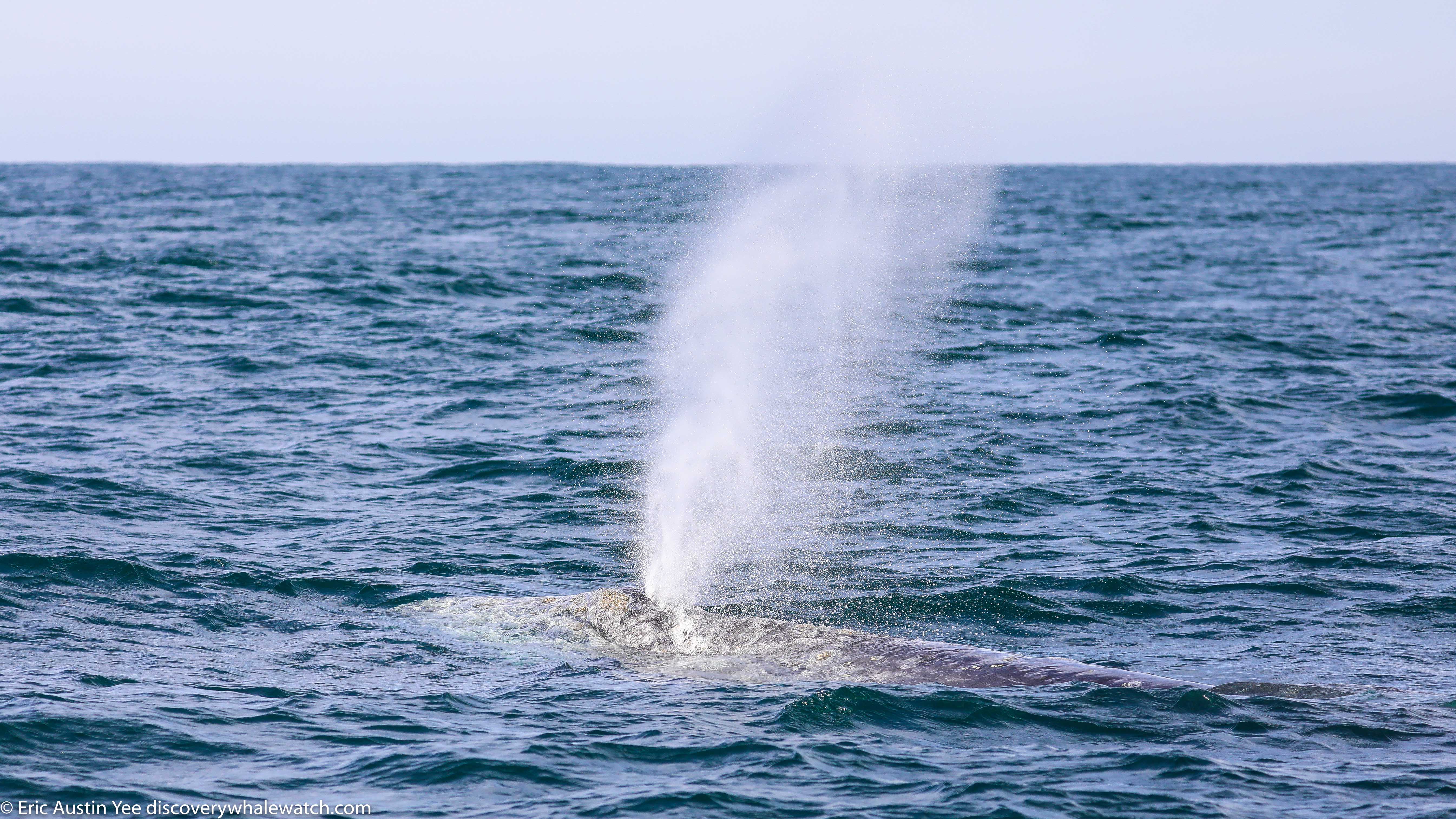 Today we had nice conditions with a moderate swell but very light wind. Captain Danny and I set sail aboard the Pacifica, joined by Naturalist Eric coming out to hang out with the whales on his day off. My camera is broken at the moment, so all the photos here are from Eric.
We had a few reports of Gray Whales a bit further south along the coast, but we wanted to do a bit of exploring to see if we could find anything else on the way. We headed out west a little bit, and managed to find a small group of Risso's Dolphins, including Casper the Albino! This group was a little bit tricky to track down after our initial sighting, but we were lucky enough to have a group of 5 Gray Whales pop up nearby while we were searching!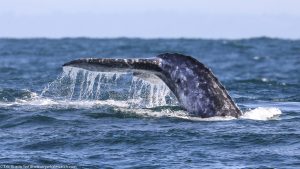 We stuck with these Gray Whales for a little bit before finally tracking down the dolphins and getting good looks at Casper. We stuck with Casper for a few surfacings, before heading south to find more Gray Whales. There was no shortage of them today as we could see Gray Whales all around us! We ended up focusing on a group of three that gave us excellent looks. They moved slowly, surfaced predictably, and fluked up nice and high on every dive.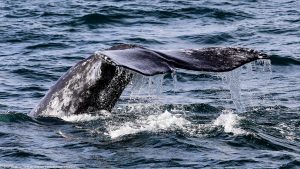 On our last look, one individual came super close! This Gray Whale popped up about 20 yards from us, and the sound from its blow even gave me a little bit of a fright when it first showed up. With some excellent views under our belt, we headed back into the harbour.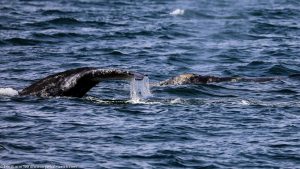 Gray Whale season has been incredible so far, it's a great time to come out!
Naturalist Pete