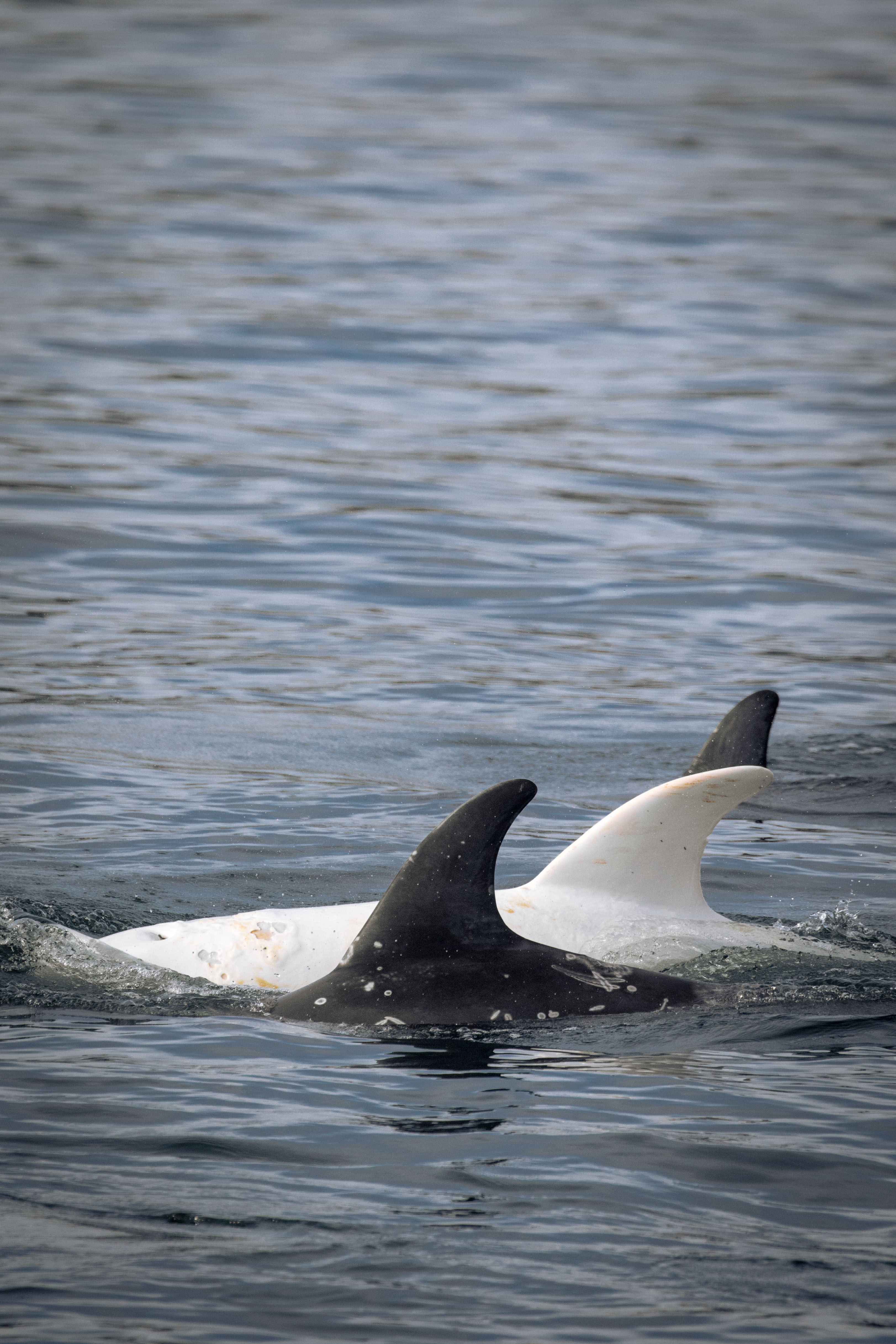 Today we had a relatively light swell, alongside relatively light winds. The winds dropped off throughout the day, making the afternoon nice and comfortable. We went out on two trips aboard the Pacifica with Captain Danny, Naturalist Eric, and myself (Naturalist Pete, although I was deck-handing today).
As I was arriving to work this morning to get the boat ready, I spotted a nice large group of Risso's Dolphins hanging out just off from Wharf 2. By the time we got out on our 10 am trip, these dolphins were still hanging out in pretty much the same area. We started our trip by getting some really amazing looks at these dolphins, less than 5 minutes after leaving!
To our surprise, Casper showed up! Casper is a friendly local albino dolphin that we've been seeing a lot of the last week. We were lucky enough to have him swim right past the boat! We also managed to spot a dolphin with a curled over dorsal fin that often hangs out in the same pod as Casper. This dolphin doesn't really have a name, I've been calling them floppy-fin.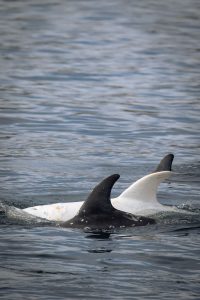 After getting some great looks at these dolphins, we headed offshore. It was another day where we had to cover a bit of ground, but eventually, we found a really productive area. We had 6 Humpback whales all around the boat and managed to get amazing views. One of these individuals had a really odd-shaped dorsal fin, and gave us great looks when they surfaced right next to the boat!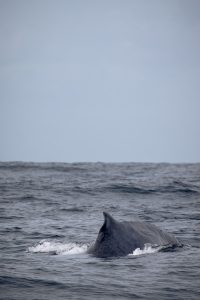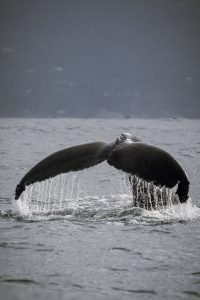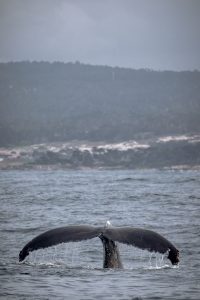 On the way back in, we made two brief stops to try to get some Gray Whales. One of them was a bit tricky, but the other one gave a few good looks at it surfaced pretty close to us. For our afternoon trip, we headed straight back out to the same area. We caught up with the Risso's Dolphins again, this time a little bit further offshore. Although we couldn't find Casper in this pod, we got some incredible views as the entire pod started swimming right next to us. Individuals were surfacing, fluking, and jumping all within 20 feet of us. Incredible looks!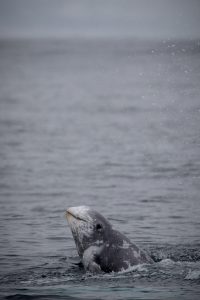 We kept pushing out towards the Humpback zone and came across 4 Humpback Whales, feeding with a large group of gulls. The gulls were flocking around and pulling anchovies from the surface! We watched these four whales for a bit and again got some really nice close passes until it came time for us to return home.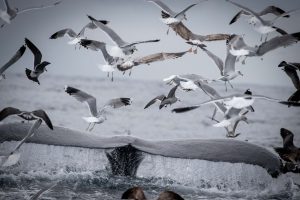 Another awesome day out there! Merry Christmas and Happy Holidays, we will be back out on the 26th!
Naturalist Pete