We had quite a busy day today, so we ended up scheduling two boats to go out. Captain Rod took the Pacifica with Naturalist Eric and deckhand Reed, while myself and Captain JJ went out on the Chubasco. The conditions ended up being pretty nice, a bit of a swell but pretty much no wind. Throughout the trip, the winded continued to drop off, making it a pretty nice ride.
I was expecting us to head back outside of the bay on the search for Humpback Whales, but after leaving the harbour we got a radio call alerting us to Orca outside Moss Landing! The choice was easy, and JJ pointed the boat towards the Killer Whales. It was a bit of a run today, about 10 miles from the harbour, but it was 100% worth it once we arrived. From the moment we showed up until the moment we left, these animals were amazing to watch. These Killer Whales are transients, marine mammal eaters. From the Pacifica, Eric identified this group of Killer Whales as the 51As, alongside 49C and 50B. 51A is the matriarch, the leader of her pod. Her two children that travel with her are 51A2 and 51A3. 49C has been travelling with her for a while, and 50B has been hanging out with her since he was orphaned about a year ago. There was also a calf with them! It looked to be pretty fresh, and we couldn't identify it straight away. I will update this blog once we manage to identify it so feel free to check back in! They spent pretty much the entire time on the surface, we saw tail slaps, pectoral fin slaps, and also full breaches! One individual breached three times in a row for us, I got so excited I had to take a minute off to sit down in the wheelhouse and breath for a bit!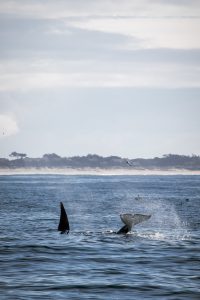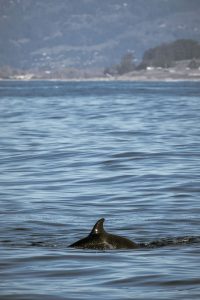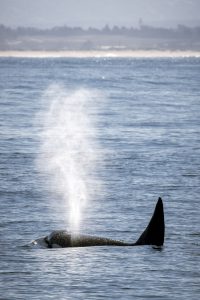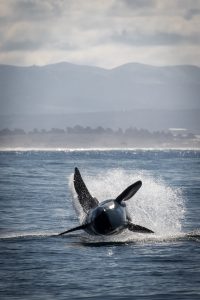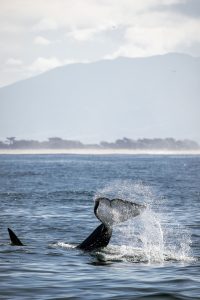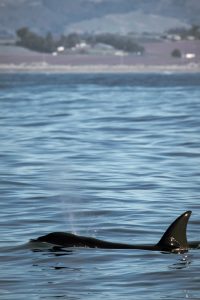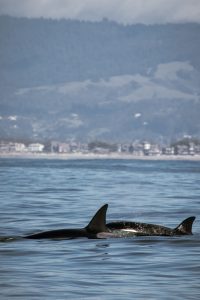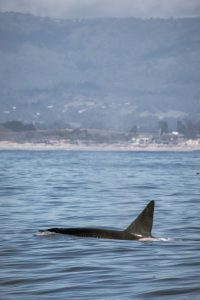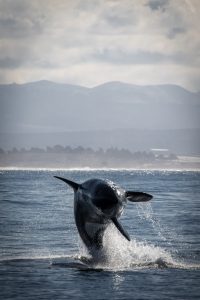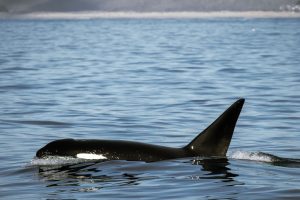 Along with the other boats, we gave these animals a respectable distance, and slowly moved alongside them throughout the trip. The time seemed to fly by, and eventually, it got to the point where we needed to turn around and head back into the harbour. JJ told me it was time to get going, but we were both having too much fun watching the whales to actually turn around. We sat for about 10 minutes sneaking in extra views before finally, the time pressure got too much and we had to start moving.
An absolutely incredible trip out there, a boat full of happy passengers and one super happy naturalist! Can't wait to see what we find next!
Naturalist Pete