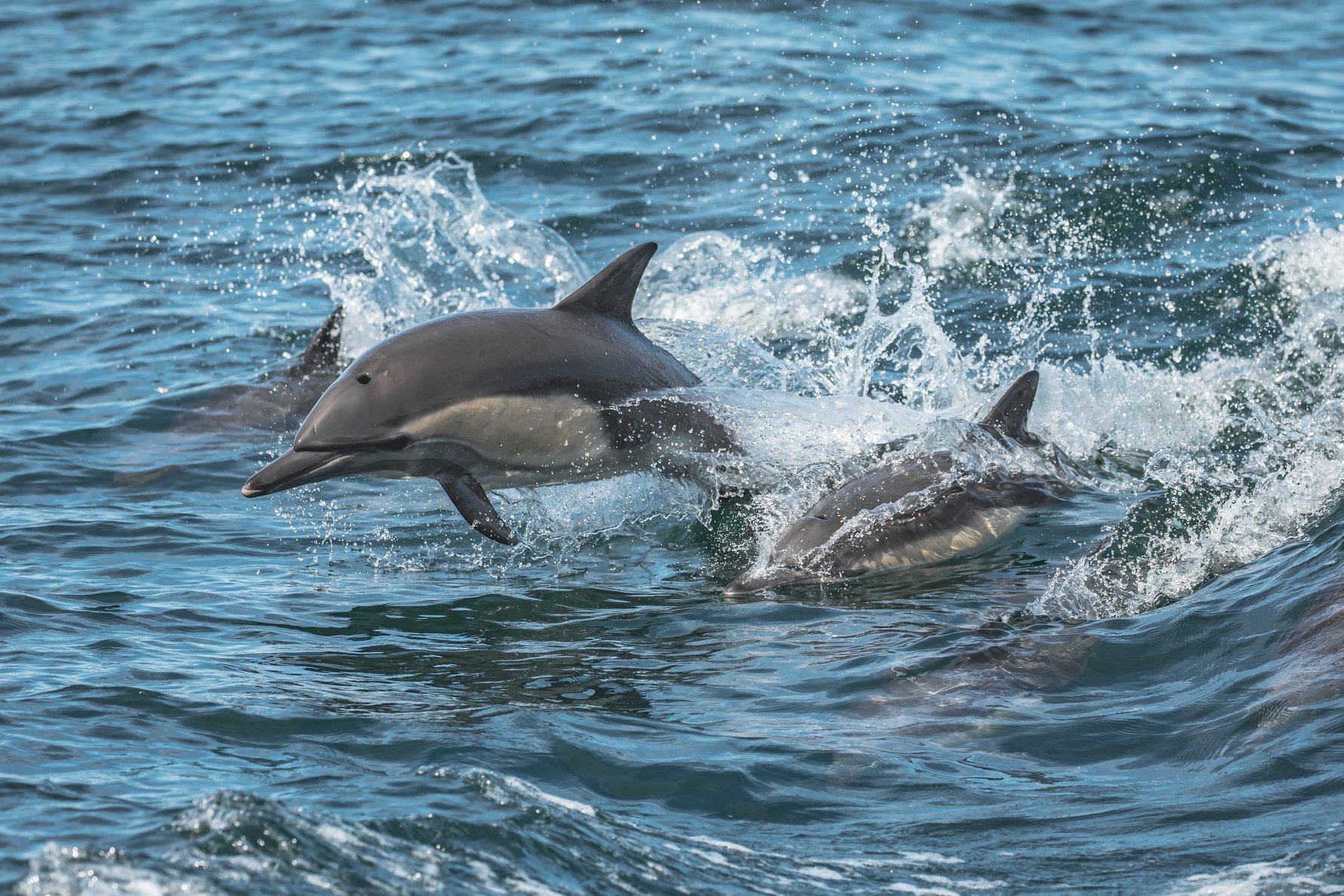 We had some surprise visitors today! After months without a sighting we came across a group of Common Dolphins! The name of the species is truly Common Dolphin – mostly because they are encountered in all the world's oceans. We typically see them when sea temperatures rise in the bay. You are more likely to encounter Common Dolphins in Southern California and Mexico. A few years ago during the "warm water blob" event we had Common Dolphins in the bay almost everyday for months at a time. Our last sighting of Common Dolphins was a few months ago in the winter. They are super fun to watch! Our guests are always in for a treat when we find them because they are such avid bow-riders and like to surf in the boat's wake.
In addition to Common Dolphins we had great views of Humpback Whales. Our favorite encounter was a Humpback calf who played with some California Sea Lions. Slater, our photographer was able to get some drone video of the encounter! After playing for a while the calf's mother appeared and they started to travel out of the area.
You can check out the video from Slater Moore on his vlog here.