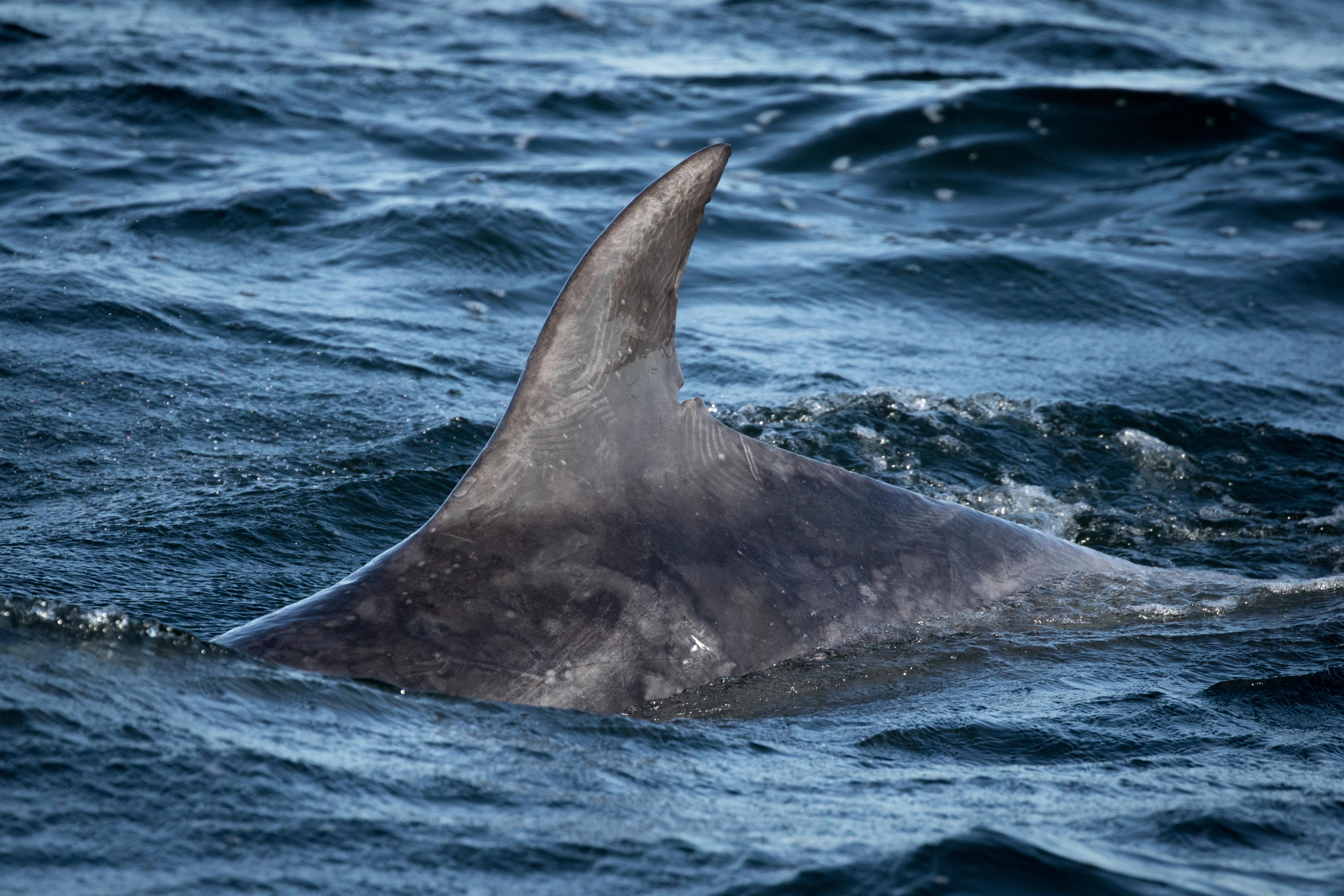 Captain JJ, deckhand Daniel, and I (naturalist Alfredo) took to a flat calm bay with a small group of passengers. Before we had time to leave the harbor however, we spotted a pair of coastal bottlenose dolphin. These are a pretty rare sighting for us in Monterey; in fact, this species is quite new to us here. No one is sure exactly when it happened, but these creatures appeared in Monterey sometime in the last 40 years. When the waters off Central California have warmer winters, these dolphins move north, extending their range and setting new roots. As far as I know, Point Reyes is as far as they've settled.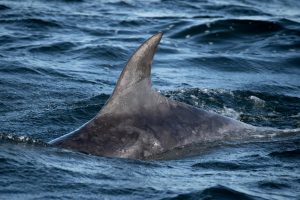 After one quick and easy sighting, we pushed northwest. Just 15 minutes later we had another dolphin species make an appearance, the Risso's dolphin. There were just about 5 of them but they were behaving strangely. The Risso's are usually a very docile animal, but today they were shooting through the water at close to 15 mph, as you might see a Pacific white-sided dolphin do. Whenever we see strange behavior like this we wonder what's caused it. Either they're very excited about something, or very terrified of something. As 2 orca pods were spotted in the bay yesterday, we were leaning toward them being terrified. We eagerly went into orca search mode.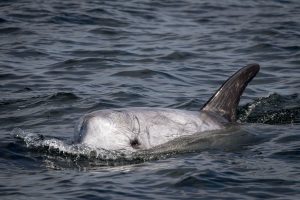 We left the rocketing Risso's and continued to the northwest, the direction they'd from. 10 minutes passed, then half an hour and still no sign of any other marine mammals. As we came to the drop off of the submarine Captain JJ spotted a whale out ahead of us. It was far off so he couldn't tell which type, but approached the area where it'd dove and we waited. Five minutes later it surfaced, a single young humpback. We stayed with it for just 2 more dives, as it was quite difficult to watch, zigzagging and taking 8-minute dives.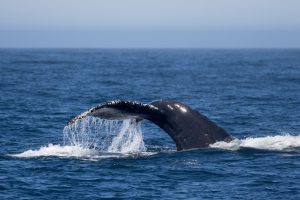 We continued over an hour north in search of animals. We passed flocks of western gulls, common murre, pelicans, and even saw a black-footed albatross, gliding alone with its 7-foot wingspan. We didn't come across any mammals, however, until we got about 5 miles west of Moss Landing. We saw 2 pods of 3 humpback whales cruising along in the same general direction. As we watched them, after about 10 minutes they converged, forming a single pod of 6 whales. We enjoyed this cohesive pod, for another 20 minutes, and then we cruised on south back to the harbor.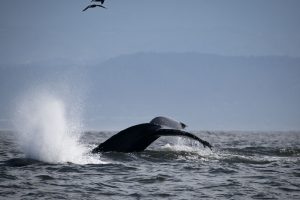 Written by Naturalist Alfredo, Photos by Naturalist Pete