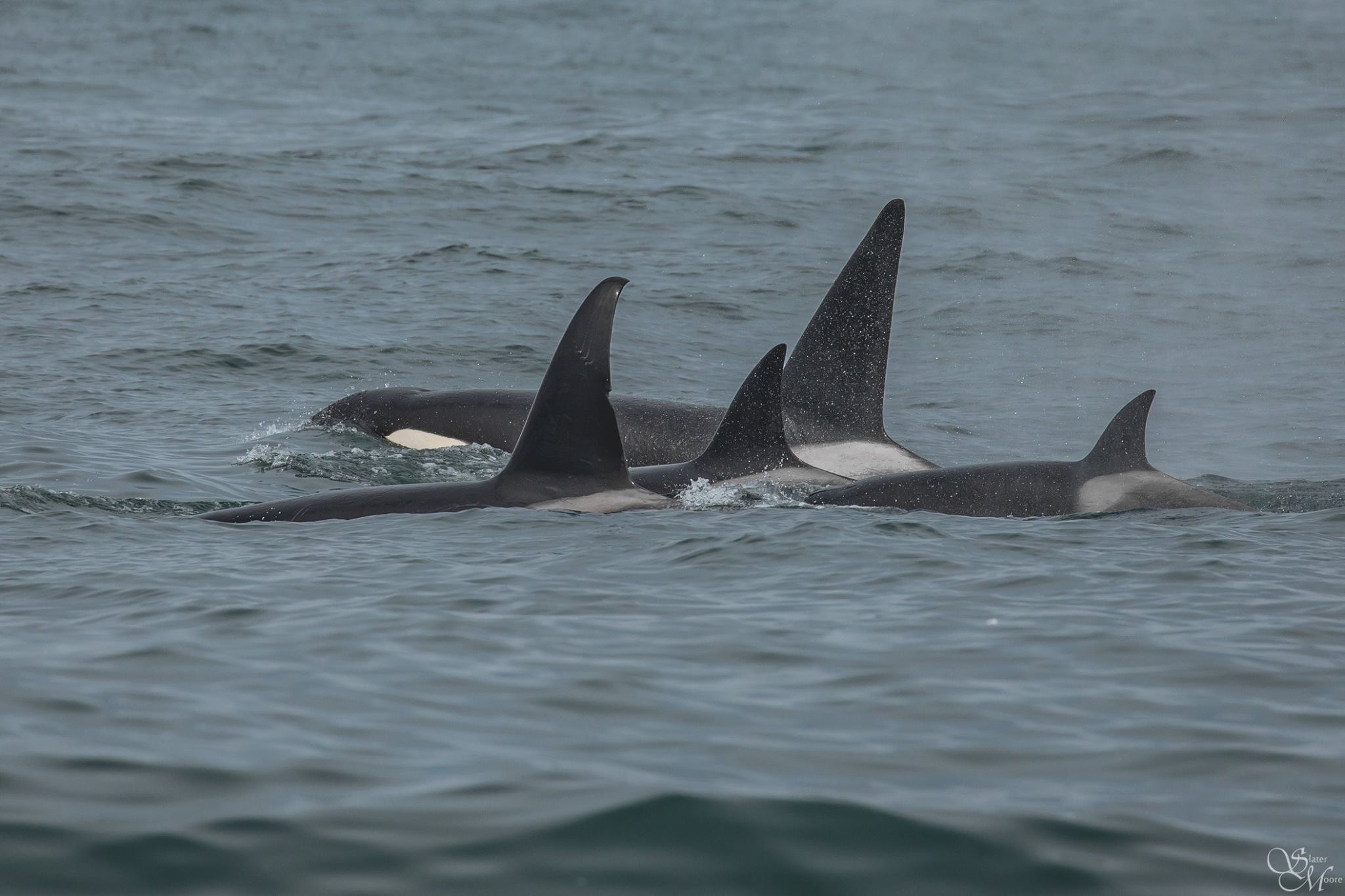 We had a nice variety of wildlife today. We passed up a few Humpbacks on our way to a reported Killer Whale sighting. We spent some time with a well known pod of Bigg's Killer Whales the CA 51's. The CA 51's are a group of 4 Killer Whales – CA 51 is the matriarch, CA 51B (Orion) the oldest son, CA 51C (Bumper) the youngest son and CA 51D (Comet) the youngest daughter. We see them frequently throughout the year in Monterey Bay and they can be quite friendly with boats. Today they were a little elusive, but we did get some nice sightings of the group.
After spending time with the Killer Whales, we stopped and took a look at a group of Black-footed Albatross. These albatross were actually displaying courtship behavior – which is something we don't see too often on the bay. Black-footed Albatross breed on the Hawaiian Islands, but they forage in the California Current. They were preening each other, vocalizing, and clacking their beaks as a part of greetings and courtship between pairs. Black-footed Albatross do mate for life, so they may have been reunited with last year's mate while out in Monterey Bay.
During the trip we sighted a small group of Common Dolphins. We also had a brief encounter with an elusive Blue Whale while traveling out to some deeper water in the bay. After the Blue Whale, we ended our trip with Humpback Whales on our way in to the harbor. What a great day!