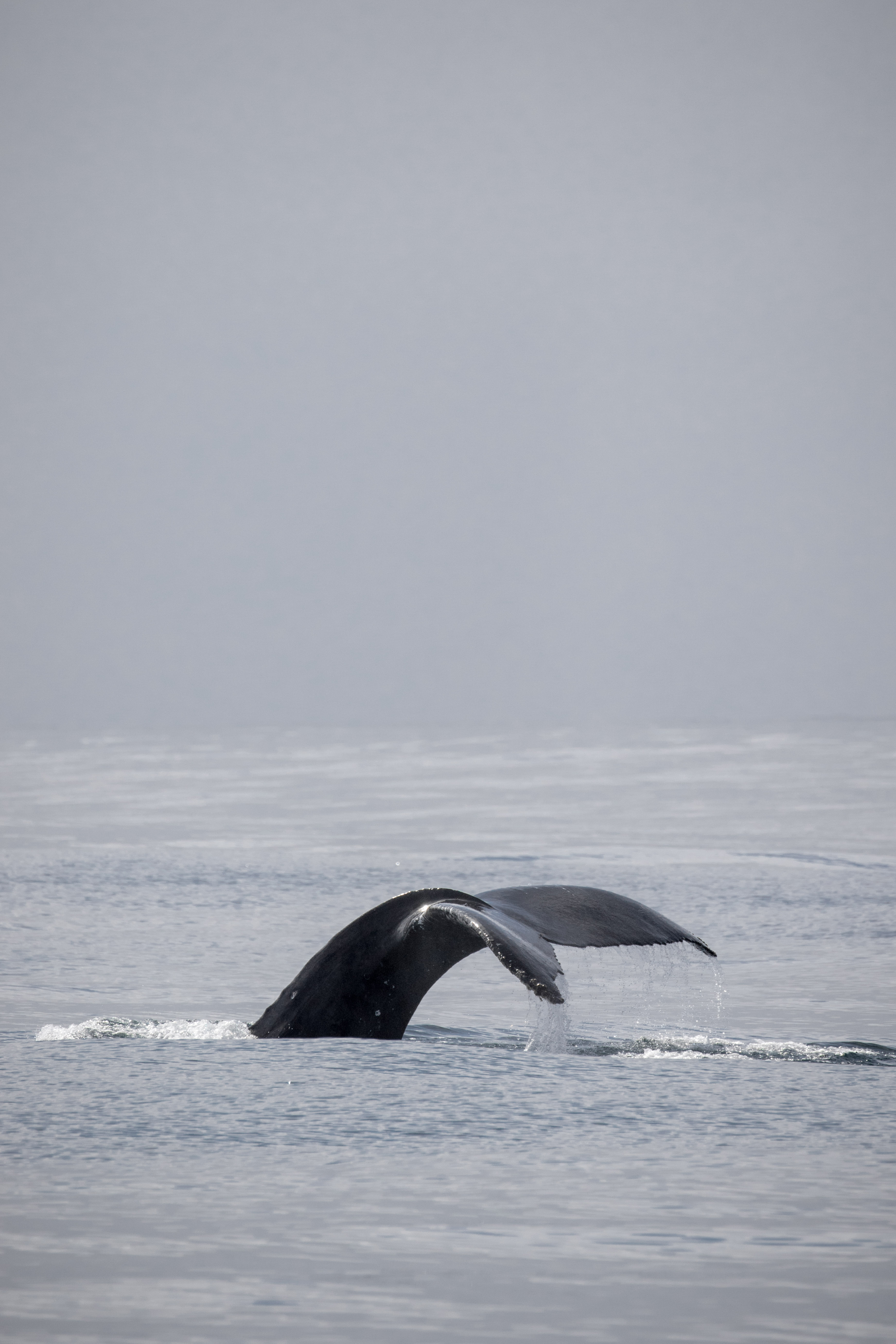 Beautiful conditions today, with a light wind and small swell. My first day back with a camera as it's been in for repairs recently! We started the day off by checking out the juvenile Brown Booby that has been hanging out in the harbor recently, before heading out west on the search for Gray Whales. Before getting too far out of the bay, we came across a nice group of Gray Whales that were slowly pushing north. This small group was moving super slowly, we were keeping pace and only going 2 knots. If they moved this speed throughout their entire migration, they would take 15 weeks to move from Mexico to Alaska!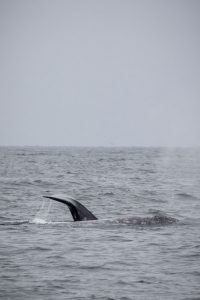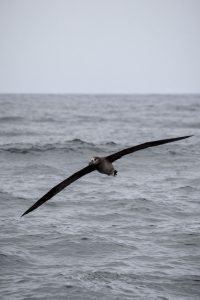 After hanging out with these Gray Whales for a bit, their dives started to get longer and longer as they began passing into deeper water. We left them alone and pushed a bit further north on the search for more species. We were lucky enough to come across a pair of Humpback Whales! We could see a lot of krill on our depth sounder, so it looked like they had come into the area for feeding. They spent a lot of time close to the surface, doing very short and shallow dives. We hang out with this pair for a bit before they lifted their tails up nice and high, going down a bit deeper. Happy with our looks, we headed back into the harbor.
Great day out on the water, let's see what we can find tomorrow!
Naturalist Pete