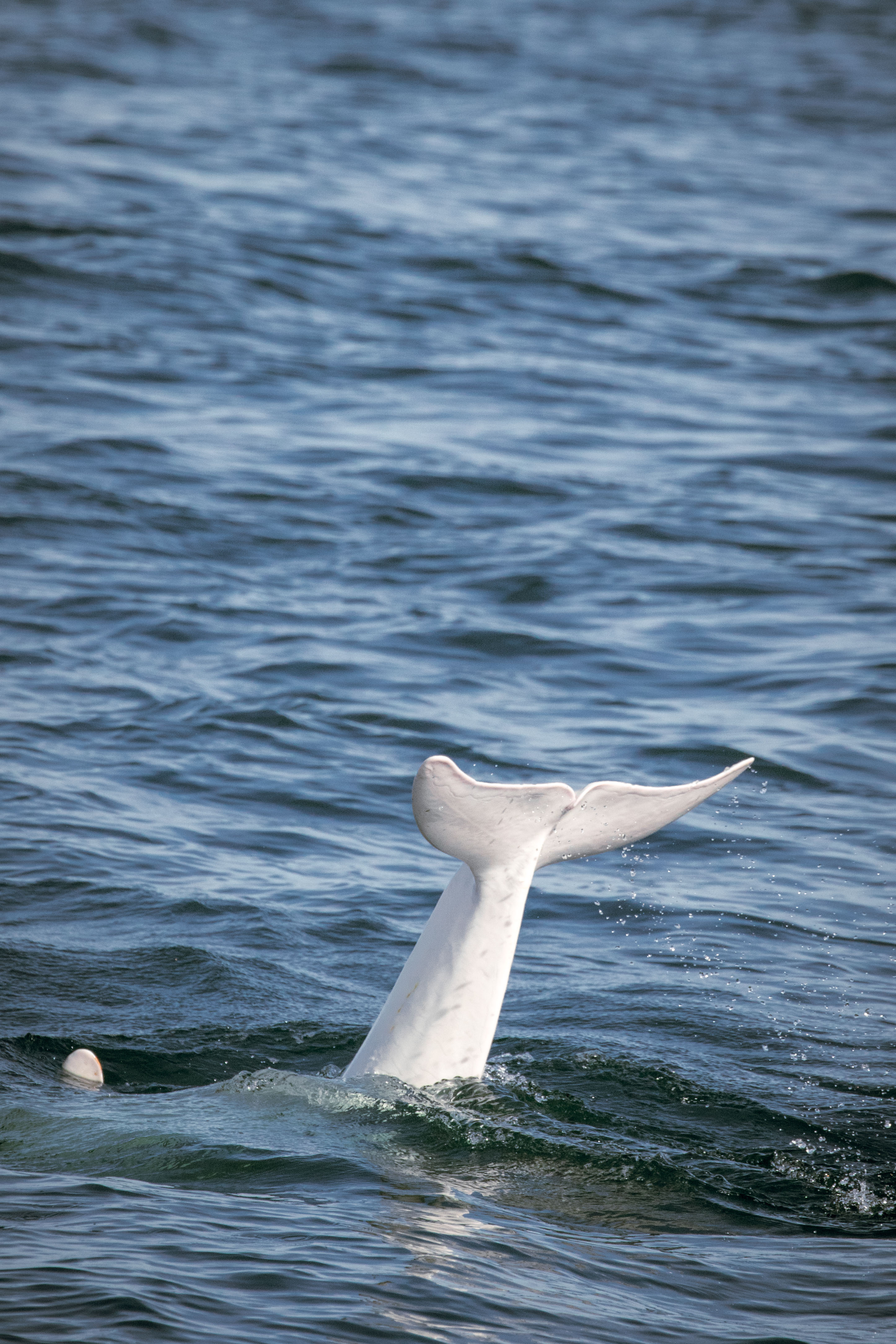 Today the weather was quite different between our two trips. We started off with a bit of a swell with some wind on it, but by the afternoon the wind had completely disappeared, leaving nice and calm seas. Captain Rod and I (Naturalist Pete) set sail aboard the Pacifica, with relatively light loads on either trip.
We started off the morning trip with a small group of Risso's Dolphins. We got some nice looks at them, with some of them coming nice and close!
We got our eyes full of these dolphins before we kept pushing offshore. We had a bit of a ride ahead of us, but eventually, we came across a nice pair of Humpback Whales! These guys showed really well, moving closer and closer with each surfacing. Eventually, they were right next to us, giving us good looks at a group of scratches on one of their backs. This same individual was also lifting its head up nice and high with each blow, giving us a good look at the tubercles around the rostrum!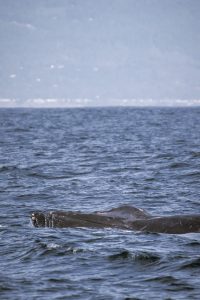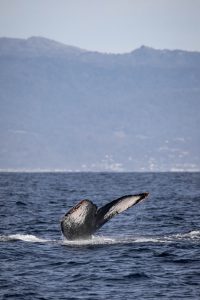 On our way back in, we stopped by the Risso's Dolphins again. We were lucky enough to get a great look at Casper, the friendly albino Risso's Dolphin! Casper came right up to the boat, his white body glowing under the water, giving me some of my best looks at this awesome individual.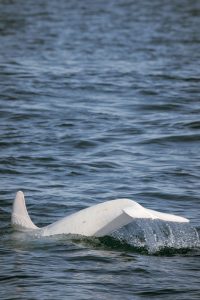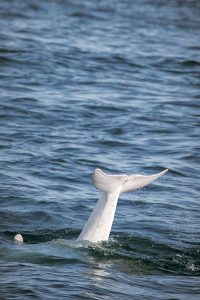 We missed the Risso's Dolphins on our second trip, but the great conditions made up for it. We made our way back out to the Humpback Whales we saw in the morning, and they were nice and cooperative with us. They moved slowly, took short dives, and surfaced often and predictably. We had some beautiful lighting and a great backdrop that made this evening really special. At one point, a passenger spotted us a single Pacific White-Sided Dolphin! It was a bit funny seeing them alone, and it swam right next to the boat before disappearing.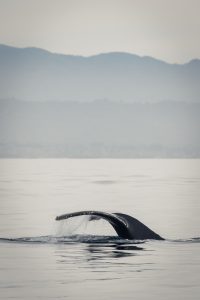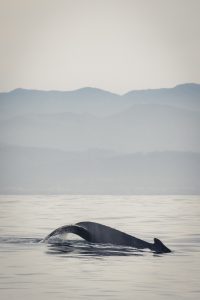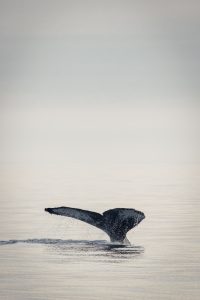 A really peaceful, beautiful evening, a perfect cap to an awesome week out on the water. I'll be in the office this weekend, and looking forward to seeing what we can find out there on Monday.
Naturalist Pete