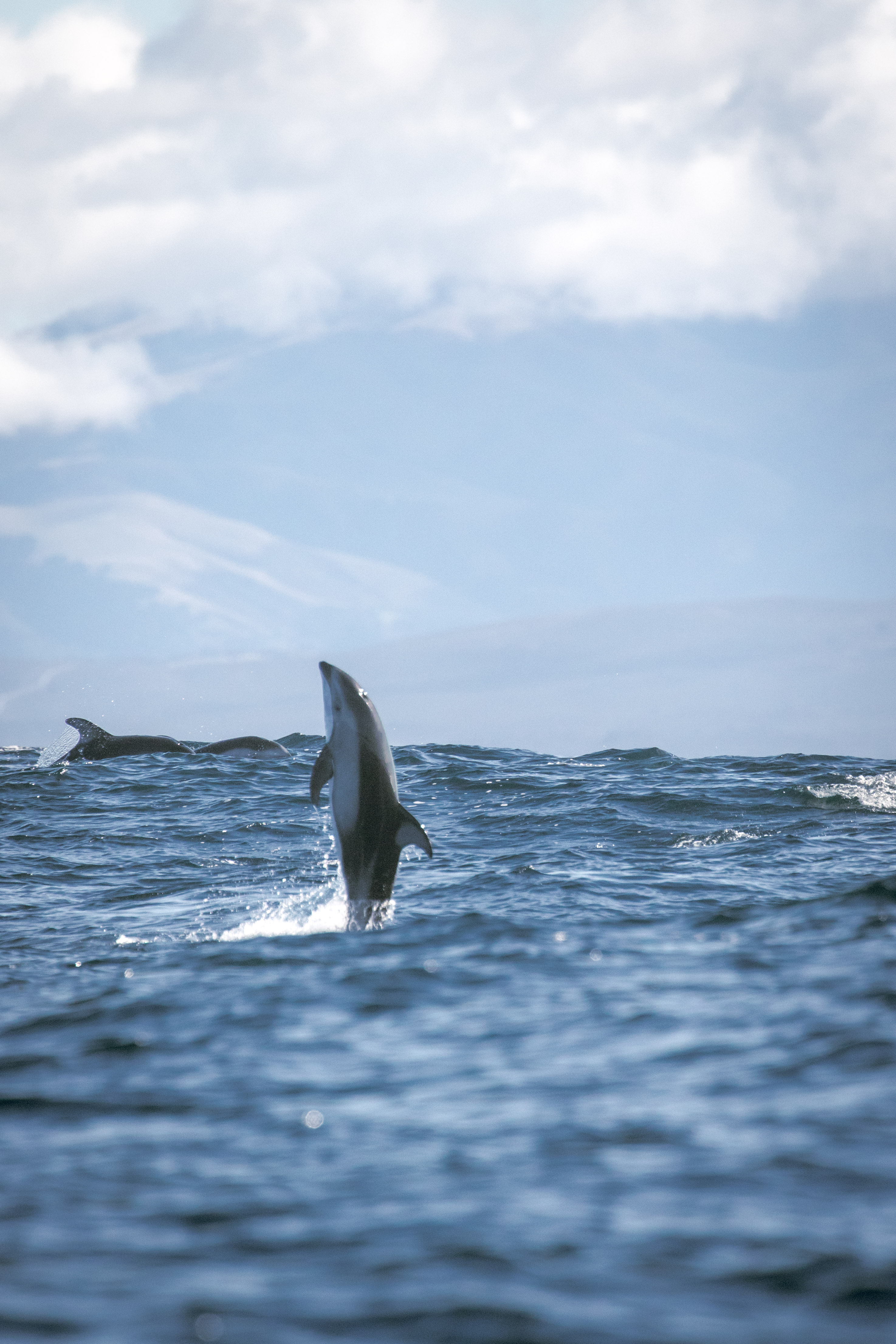 Today was still a little bumpy, but much calmer than yesterday. The swell was spread quite far apart, and we had a nice light wind throughout the trip. We set out to sea aboard the Pacifica with Captain Rod, deckhand Alfredo, and myself (Naturalist Pete). We headed straight out 10 miles offshore, to catch up with a nice pair of Humpback Whales.
Initially, these whales were a little bit tricky to track as they had longer dives and shorter surfacings, but we managed to get into a rhythm as they started spending more and more time at the surface. We paralleled alongside them as they slowly moved in the same direction, giving us all awesome looks at them, including the blowholes, tubercles, and giant tail flukes! At one point, the two of them pointed directly at us and came super close as we sat with the boat out of gear.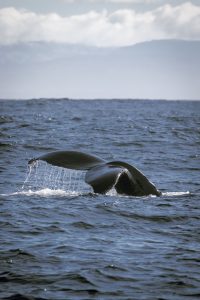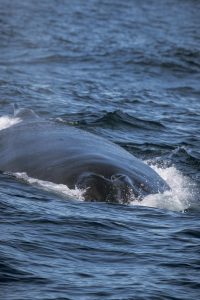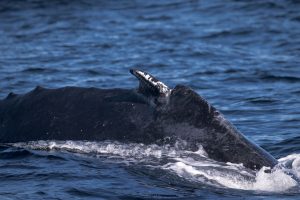 We got amazing views and were tempted to stay with them, but we were quite far away from home and Captain Rod had a report on the radio that we wanted to go investigate. We pointed back east/south-east and headed in to try and find some dolphins! Soon enough we were there. We came across an amazing group of activity, with over 1000 Pacific White-Sided Dolphins.
They were swimming around together, bow-riding, wake-riding, jumping, and soaring through the air. The boat was surrounded, and no matter where you stood on the boat, you had a whole bunch of dolphins in front of you! Then we started seeing the whales. At least another 4 or 5 humpback whales were in the area. We had absolutely no idea where to look! Then things got even more interesting as the Northern Right Whale Dolphins showed up! There were about 50 of these guys, but they all came nice and close to us. Looking down on the two dolphin species swimming together was incredible. No matter where you looked, there was beautiful activity. Three species of cetaceans all in the same area!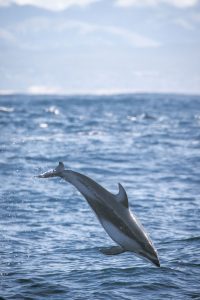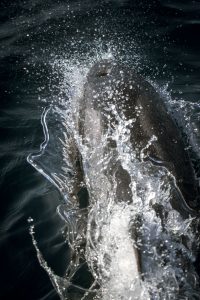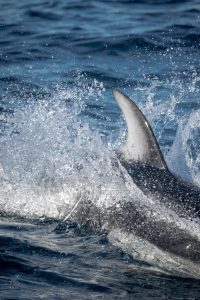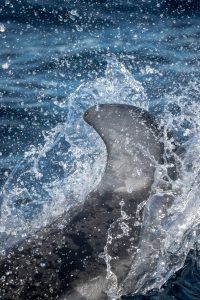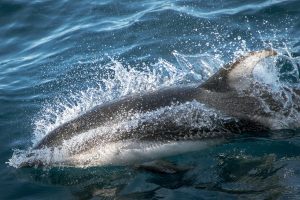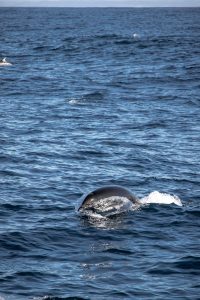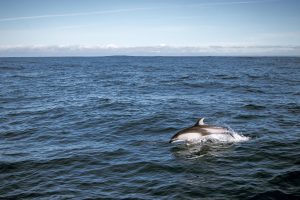 Eventually, it became time for us to return to the harbour. We had an amazing trip out there, and a boat full of happy passengers. Looking forward to getting back out there tomorrow!
Naturalist Pete Naik